Please select your state
so that we can show you the most relevant content.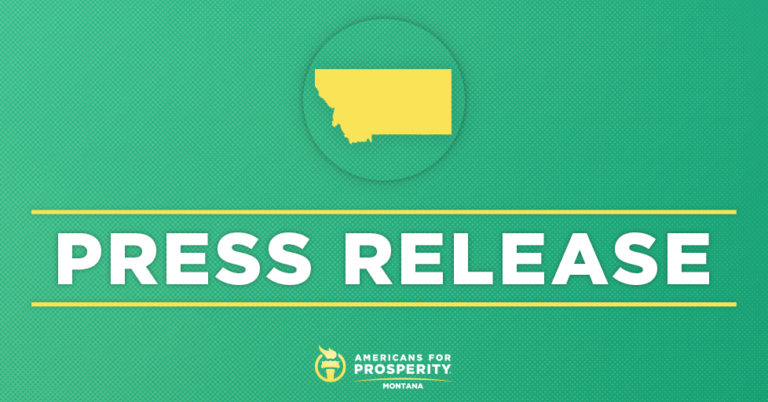 AFP, ACLU Join Forces for Free Expression on Montana Campuses
HELENA, Montana – Following a successful united effort to pass driver's license suspension reform, the ACLU of Montana and Americans for Prosperity-Montana come together again to protect free speech rights. The Campus Free Speech Bill (House Bill 271) will protect free expression for students, faculty, and the public on Montana's college campuses by:
Protecting freedom of expression in the public outdoor areas of university campuses.
Ensuring that restrictions on campus speech will only be allowed when they are clear, reasonable and narrowly tailored.
Allowing every person to freely and peacefully demonstrate in public places on campus.
"The First Amendment to the U.S. Constitution protects speech, including on college campuses," said SK Rossi, Advocacy and Policy Director with the ACLU of Montana. "Restrictions on free speech amount to government censorship and deprive students of their right to hear speech they wish to hear and debate speech they disagree with. Free speech also means that students and school administrators can – and should – denounce racist, anti-LGBTQ, or other speakers who don't reflect the values of the campus community."
"Free expression is foundational for an open society. Universities provide an open intellectual environment where students can express their views, engage with challenging ideas, and develop skills to drive constructive dialogue," said David Herbst, Americans for Prosperity-Montana State Director. "We're pleased to be joined by the ACLU of Montana to forward this important legislation that positions Montana as a national leader in protecting free expression."
The Campus Free Speech Bill passed with bipartisan support in both the House and the Senate with votes of 78-20 and 31-19 respectively. The bill is currently awaiting Governor Bullock's signature.
© 2023 AMERICANS FOR PROSPERITY. ALL RIGHTS RESERVED. | PRIVACY POLICY