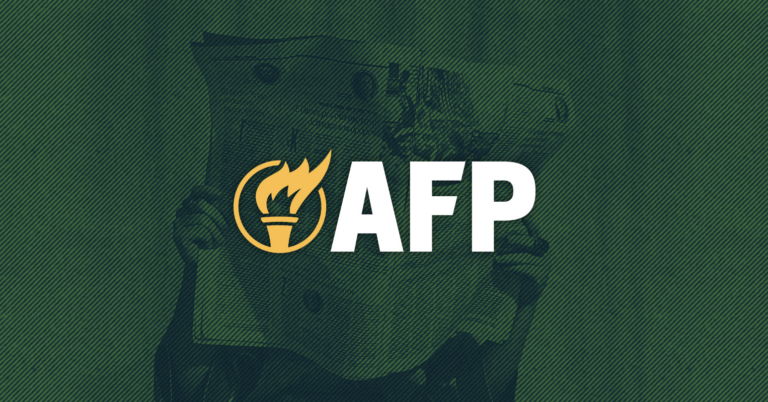 AFP, 20+ Organizations and Experts Call on Congress to Establish Site Neutral Payments in Medicare
In letter to Congress, group promotes site neutral payments as a way to reduce costs for patients and discourage hospital consolidation.
Arlington, Va. – Today, Americans for Prosperity joined a coalition of more than 20 prominent organizations and experts in promoting site neutral payments in Medicare. This bipartisan solution will reduce costs for patients and discourage hospital consolidation which keeps prices high and limits options among consumers.
This morning, the group sent a letter to Congress urging lawmakers to take action. Two congressional committees – Energy and Commerce and House Education and Workforce – are set to examine site neutral payments in hearings this week.
Joining AFP were representatives from the American Action Forum, Americans for Tax Reform, American Enterprise Institute, Arnold Ventures, Brookings Institution, Committee for a Responsible Federal Budget, Docs 4 Patient Care Foundation, Foundation for Research on Equal Opportunity, FreedomWorks, National Taxpayers Union, Progressive Policy Institute, Texas Public Policy Foundation, Third Way, and more.
CLICK HERE TO VIEW THE LETTER
As the letter points out, "the federal government subsidizes hospital monopolies by paying higher reimbursements to physician practices and outpatient facilities when they merge with hospitals. Medicare pays hospital-owned facilities significantly higher rates — between 106 percent and 217 percent more — than independent medical practices and other outpatient facilities for the exact same services, including chemotherapy, cardiac imaging, and colonoscopies. Commercial insurers also pay higher rates for hospital-owned facilities in many cases. These higher payments create an enormous incentive for hospitals to acquire independent practices and charge patients and taxpayers high prices."
The letter highlights how "these wasteful subsidies have dramatically contributed to hospitals buying up community physician practices and reducing patient choices. Between 2013 and 2018, the share of physician practices that were hospital-owned more than doubled from 14 percent to 31 percent. By 2020, over half of physicians worked directly for a hospital or worked at a physician practice that was owned by a hospital, according to an analysis from the American Medical Association.
"Medicare's payment policies have enriched large hospital monopolies at the expense of families and the physicians that treat them," said Charlie Katebi, senior health policy analyst at Americans for Prosperity. "Establishing site-neutral payments in Medicare will ensure America's health care system is more affordable, competitive, and geared towards serving the personal health care needs of every patient."
The letter also mentions the Congressional Budget Office's estimate that ending Medicare's policy of paying hospital-owned facilities higher rates than independent physician offices will save taxpayers more than $140 billion over ten years. "Doing so would also substantially reduce premiums and cost-sharing for Medicare beneficiaries, cumulatively by $94 billion over the next ten years according to estimates from the nonpartisan Committee for a Responsible Federal Budget," the letter adds.
Background
Polling shows widespread support for making hospitals compete. In March, AFP and YouGov partnered on a brief survey regarding hospital consolidation. Here's a quick snapshot of the findings:
69% say that independent doctors should be reimbursed the same amount that hospital-employed doctors get. (aka site-neutral payments).
67% of voters say they're concerned about the growing consolidation of hospitals across the country.
72% say hospital consolidation creates regional monopolies that keep prices high.

Just 28% believe that hospital consolidation creates efficiencies and economies of scale that keep costs low.

48%, a plurality, think hospital consolidation is increasing the cost of health care.
For media inquiries, please contact Geoff Holtzman, gholtzman@afphq.org