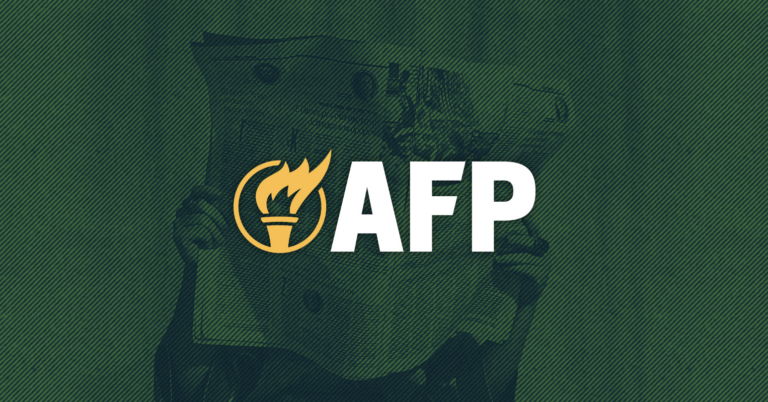 AFP: $1.9T COVID Package Fails to Defeat Virus, Accelerate Recovery, or Provide Targeted Relief  
Arlington, VA –  Americans for Prosperity (AFP) issued the following statement from Chief Government Affairs Officer Brent Gardner on the passage of President Biden's $1.9 trillion COVID package through the Senate. The so-called American Rescue Plan Act fails to address the key challenges of defeating the virus, accelerating economic recovery, or providing timely, targeted, and temporary relief:
"Bailouts to big insurance companies and reckless state governments is not relief. Handouts to the National Endowment of the Arts and funding for long-mismanaged pension programs will not help us recover. Americans were sold on the need to 'go big', but this package will do more to bankrupt future generations than provide the targeted and timely support Americans need. Only a fraction of this package has anything to do with beating the virus, more than a third of the $1.9 trillion won't even be spent until after the end of this year, and $1 trillion from previous assistance is still sitting unspent.

"Now, Americans will soon be hearing more of the same 'go big' rhetoric – this time on the need to pass a multi-trillion dollar package in the name of infrastructure that will likely be packed with more spending that we know won't work, paid for by tax increases families can't afford. This must stop. Instead of leveraging this crisis to advance partisan priorities at the expense of everyday Americans, lawmakers need to do right by their constituents and be laser focused on getting shots in arms, helping people get back to work safely, and providing targeted and timely support to those most in need."
Background:
Background: AFP launched a six-figure campaign the week of February 23rd to mobilize its grassroots activists and urge lawmakers to reject President Biden's $1.9 trillion COVID package and instead push for targeted relief.
The campaign focused on 13 senators in 10 key states and included a robust direct mail, digital, and radio advertising campaign to supplement the work of its grassroots teams.
AFP set up a unique web page at RejectBailouts.com that empowered individuals to contact their lawmakers and urge them to reject the so-called relief bill. AFP's efforts focused on the following U.S. Senators: Lisa Murkowski (AK), Mark Kelly (AZ), Kyrsten Sinema (AZ), Jon Ossoff (GA), Raphael Warnock (GA), Bill Cassidy (LA), Susan Collins (ME), Angus King (ME), Cindy Hyde-Smith (MS), Maggie Hassan (NH), Rob Portman (OH), Mitt Romney (UT), and Joe Manchin (WV). AFP had sent a letter to the White House and Congress advocating Sen. Collins' approach to coronavirus relief.
The grassroots group recently released its "Save Lives. Save Livelihoods. Recover Stronger" policy agenda to focus Congress and the Biden administration's attention during the first 100 days on two of the biggest challenges facing Americans: ending the pandemic and helping the economy recover stronger. The agenda outlines a two-part plan to save lives with an "all-of-the-above" approach to addressing COVID-19 and save livelihoods by getting people back to work safely and getting the economy moving again. Doing both while preventing bad policy will put us on a path to recover stronger.
Additional Resources:
AFP President Tim Phillips and Minority Whip of the U.S. House Steve Scalise: Washington Post: Opinion: We already went 'big' on coronavirus relief. More of the same won't solve the problem.