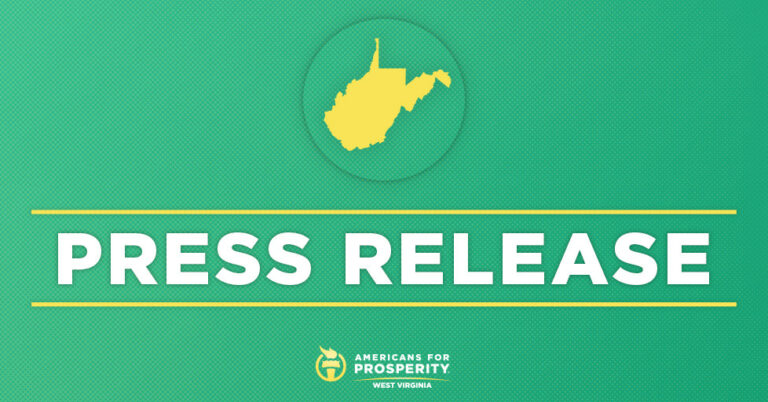 Dear lawmaker,
Reforming our tax code so that it is more fair, flat, simple, and predictable remains one of the most transformational policy changes that lawmaker can introduce. Doing so will increase the ability of every West Virginian to live out their aspirations as they best see fit and put us even further down the path to prosperity.
As is the case with most important shifts in policy, there are nuances to consider that will impact how well we arrive at our shared goal of putting more money back in the pockets of hardworking families, creating jobs, and continuing to break down the barriers that have held our state back for far too long.
Policymakers are right to pursue both reducing Personal Income Taxes (PIT) and reforming the state's Tangible Personal Property Tax (TPP), particularly removing the job-killing business inventory tax.
However, it is unlikely that we can achieve both of those goals within a short timeframe without significant reductions in state government spending—which lawmakers are right to prioritize.
Lawmakers, along with Governor Justice, have done a great job of making government live within its means by continually adopting flat budgets in recent years. This fiscally responsible leadership, along with the passage of myriad pro-growth policies, has contributed greatly to the ample budget surplus before us. Continued reforms and fiscal restraint will only improve our ability to provide the meaningful, transformational tax relief that West Virginians deserve.
Let's step back for a moment and revel at what a great position we are in thanks to the work of principled leaders: Instead of a conversation about whether or not to reduce taxes, we're instead discussing which taxes to reduce. It is only a matter of time until we get there and that's great news for the state!
But in order to simultaneously accomplish both PIT and TPP reform, lawmakers will need to gain a renewed focus on right-sizing state spending by reimagining what the proper role of government should be in the Mountain State. This means principled leaders will have to step up to challenge the status quo when it comes to how the state budgets, redouble efforts to find efficiencies, and streamline government.
We urge fiscally responsible lawmakers to come together in order to champion major reforms to taxes and spending. Together, we can take the next major step towards making West Virginia a better place to live, work, and raise a family.
Sincerely,
Jason Huffman
West Virginia State Director
Americans for Prosperity