Please select your state
so that we can show you the most relevant content.

The Path to Prosperity
Americans for Prosperity-West Virginia's Path to Prosperity is a bold roadmap to reform which is helping principled lawmakers rapidly transform the Mountain State into a better place to live, work, and raise a family.
Policy champions at the state level have heeded the call from West Virginians to stop tinkering around the margins and boldly enacted policies that are transforming our state into a better place to live, work, and raise a family. While the recent work of the legislature has taken enormous strides toward breaking down the barriers holding our citizens back from living their version of the American Dream, now is not the time to rest on our laurels. Instead, lawmakers must come together to double down on rapidly advancing bottom-up solutions to the biggest issues facing our state.
There are six areas priority initiatives we are highlighting: 1) Criminal Justice Reform; 2) Economic Opportunity; 3) Foundational Education Reform; 4) Energy Policy; 5) Health Care Reform; and 6) Expanding Technology and Innovation.
Criminal Justice Reform: Take meaningful steps towards ending the cycle of poverty and recidivism that our current justice system perpetuates with reforms that are smart on crime and soft on taxpayers
Right now, folks leaving incarceration who genuinely want to become contributing members of society once again are presented with too many needless barriers holding them back from reaching their full potential. The result is a system in which too many individuals are being trapped in a cycle of poverty and recidivism, denying their dignity and deeply harming our state both economically and fiscally. Taxpayers in West Virginia can no longer afford our unsustainable criminal justice system. Thankfully, data and common sense shows us there are proven solutions to this pervasive problem.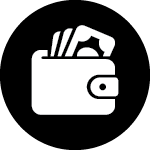 Economic Opportunity: Reform state taxes so they are fair, low, and predictable while making state government spending live within its means and continue to significantly and thoughtfully reform West Virginia's regulatory environment.
West Virginia can be a place where people and businesses come to grow, thrive, and provide much needed services. To truly jumpstart our economy while still protecting public health and safety we must work to cut unnecessary, duplicative, or unfair bureaucratic red tape to help reignite job and population growth. West Virginia also has the opportunity to make meaningful, comprehensive tax reforms that will address many of the shortcomings in our current tax code that keep our state's individuals, families, and businesses from truly thriving.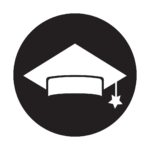 Foundational Education Reform: Defend and expand our educational freedom gold standard.
By ensuring that every child in West Virginia has the opportunity to access the education that is right for them, the Hope Scholarship Act will thoughtfully provide the common-sense educational flexibility that our families need and deserve. Lawmakers should ensure that implementation of this groundbreaking approach to education lives up to the legislative intent and spirit of the statutes that created it. To double down on West Virginia's new status as a national education policy leader, lawmakers should seek to expand flexibility in our education system by removing needless regulatory barriers that hold public school teachers back from innovating and providing students the individualized education they deserve.
Energy Policy: Aggressively combat energy poverty.
West Virginians spend more on energy than nearly any other state and tens of thousands of low-income West Virginia families already spend more than 30% of their income on energy. Environmental stewardship and a growing, thriving economy should not be mutually exclusive – to the contrary, they must go hand in hand. Affordable and reliable energy is a key driver of prosperity and economic opportunity – we need a growing and thriving economy to make innovative leaps in cleaner technology. A better way for energy policy is to recognize and embrace bottom-up innovations.
Reimagine Health Care: Continue to cut needless red tape to make care more accessible and affordable.
COVID-19 exposed a tragic reality: America's healthcare system is undermined by too many regulations that prevent doctors, nurses, and medical researchers from helping people. Faulty tests, too few beds and ventilators, delays in supplying protective gear, not enough doctors and nurses in hardest hit areas – Each of these problems was the result of some misguided policy that, until recently, went mostly unnoticed. In response to the crisis, state and federal authorities removed many of the bureaucratic barriers that stood in the way of medical professionals doing their jobs. The result? Lives were saved. The success of these reforms, and state lawmakers working quickly to make many of them permanent, shows the good we can achieve when we completely reimagine our approach to health care and put our trust in medical professionals and patients.
Technology and Innovation: Make WV a tech start-up state.
We believe technology improves people's lives. From lifesaving medical advancements to technology that will make our world safer, embracing innovation is the key to transforming society for the better. That's why we need policies that support a culture of experimentation—allowing anyone to try something new. With increased investment in our state by tech companies, like Virgin Hyperloop, West Virginia should further position itself to incubate the future by advancing policies that remove government barriers holding back the next great idea from happening right here in the Mountain State.
Sign the Petition
Endorse West Virginia's Agenda
The Mountain State has turned a corner, but we have many more steps to take to give West Virginians the greatest opportunity to reach their potential. It won't happen overnight, but we believe in our state and we're holding politicians accountable who defend the broken status quo. Sign here to endorse the Path to Prosperity!

© 2023 AMERICANS FOR PROSPERITY. ALL RIGHTS RESERVED. | PRIVACY POLICY