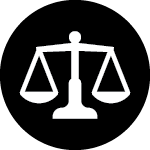 West Virginia First Step Act: Reform the Outdated and Unfair Criminal Justice System
West Virginia's criminal justice system is spinning its wheels. The policies we have on the books just aren't working. We're sticking people who've made mistakes in a cycle of poverty and recidivism that neither they, nor the taxpayers footing the jail bill, can escape. As President Trump did with his First Step Act on the federal level, it's time to take a smarter approach to crime that is proven to work and gives our fellow West Virginians who've paid their debt to society a shot at a second chance.
Mandate Reporting of All Civil Forfeitures
2020 Priority
For too long, our civil asset forfeiture laws have harmed the due process and property rights of West Virginians. Current law incentivizes authorities to seize and permanently take property without convicting anyone of a crime. Property owners have to prove their innocence to recover their possessions, flipping our justice system on its head. What's more, law enforcement gets to keep the proceeds of their forfeitures, which motivates them to continue doing this. This practice demands oversight, yet our state makes no information on civil asset forfeiture publicly available. Lawmakers must demand thorough, public reporting on every forfeiture in West Virginia.
Bail Reform
2020 Priority
Forcing someone to post bail or stay in jail before trial, even when they pose little flight risk or danger, is both unfair and impractical. Making bail is a huge financial barrier for many low-income families—people stuck in jail for financial reasons, for even as little as two or three days before trial, can cause people to lose their jobs and have their worlds turned upside down. If someone isn't a threat to society, we shouldn't ruin their lives just because they don't have a lot of money.
End driver's licenses suspensions for non-driving related offenses
2020 Priority
A driver's license is critical to accessing one's livelihood—suspending or revoking one is a serious matter. We don't make West Virginia safer by forcing people to choose between breaking the law and continuing to get to work and provide for their families when traffic safety isn't in question. It's time to stop suspending West Virginians' driver's licenses for non-driving related offenses.
Expand Expungement Eligibility for Those Found Not Guilty, Who Had Charges Dropped, Or Were Never Charged After an Arrest
2020 Priority
People who are found not guilty of a crime, or were arrested or charged only to have those charges dropped, should not be burdened with the stigma of a criminal background.