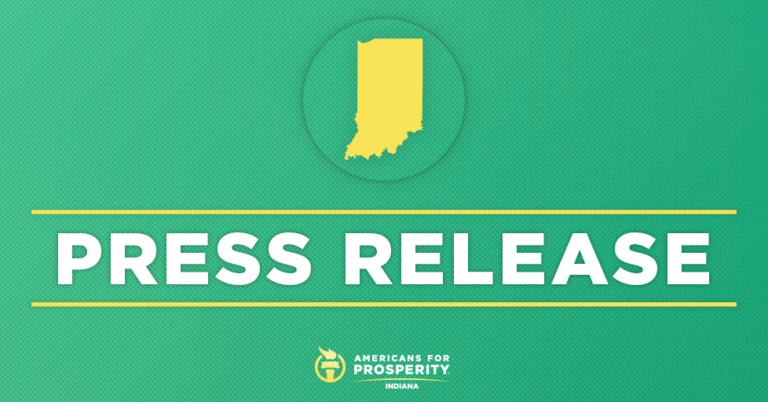 Walk to the Beat Seeks to Build Dialogue Between Law Enforcement, Community
Aug 21, 2020 by AFP
Event brings law enforcement, Fort Wayne residents together
FORT WAYNE, Ind. – Americans for Prosperity-Indiana (AFP-IN) today announced it will help organize and participate in "The Walk to the Beat", an event on Saturday hosted by Carlos Brooks of Growing Minds, where the Fort Wayne Police Department will be walking through the Fairfield neighborhood and the surrounding community to engage with Fort Wayne residents. AFP-IN believes it is essential for the community to engage with law enforcement and build better trust with an open dialogue between community members and law enforcement.
WHO: Americans for Prosperity-Indiana
Growing Minds
Fort Wayne Law Enforcement
WHAT: Walking to the Beat
WHEN: Saturday, August 22nd
12:00PM-7:00PM
WHERE: Growing Minds
3320 Fairfield Ave, Fort Wayne, IN 46807
The event will begin at Growing Minds at 12:00PM and law enforcement will begin to travel around the Fairfield neighborhood at 1:30PM. All media are invited to attend. Please RSVP with Kevin Brinegar at kbrinegar@standtogether.org.
AFP-IN Director of Grassroots Operations Graham Renbarger issued the following statement:
"Policing practices must build community trust and foster collaboration in order to protect public safety and create an environment of mutual respect. That's why it's so important for our community and law enforcement to have an open dialogue and understand one another. We're excited to participate in this event with Growing Minds that will help bring people together to develop more trust between law enforcement and the community they serve. We invite everyone to come down and join us for this great event."