Please select your state
so that we can show you the most relevant content.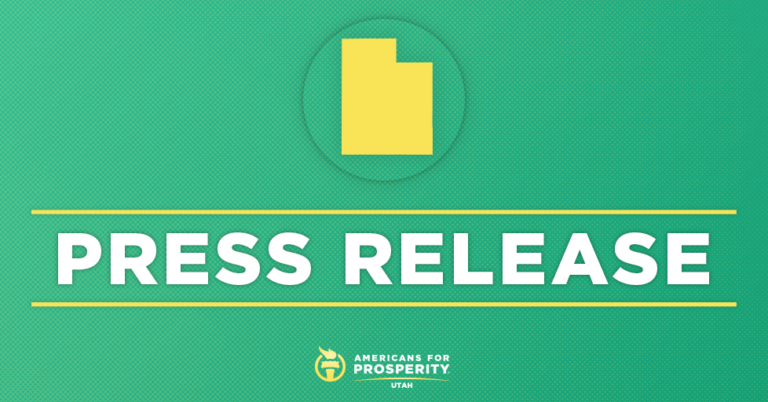 Utah Department of Commerce's New Office to Review Professional Licenses Will Generate Jobs and Revenue in Utah
AFP-UT Applauds Added Sunset Recurring Review of Licenses by The Office of Professional Licensure Review  
SALT LAKE CITY, UT— Today, Americans for Prosperity (AFP)commended Utah's Department of Commerce for launching a new office to review professional licenses.
The Office of Professional Licensure Review will examine every single type of state required license and advise the legislature on the restrictions—determining whether they are necessary or overburdensome, or lacking—and ensure only the least restrictive labor measures are used to address valid health and safety concerns.
"Sunrise and recurring reviews sunset provisions, processes that will both be executed by the new Office of Professional Licensure Review and the Utah legislature, empowers Utah to review proposed and existing licensing regulations regularly and determine the least restrictive regulation, if any, needed to protect against demonstrable public harms. This will help expand access to meaningful work for individuals looking to provide for their families while also decreasing costs and increasing availability of critical services in Utah." said Heather Andrews, state director for AFP-UT. 
Background: The number of occupational licenses around the country continues to grow. While just 5 percent of workers were licensed in the 1950's, that number has increased to around 20 percent today. A growing body of research suggests that licensing imposes substantial costs that outweigh the purported benefits. This includes costs to aspiring workers and entrepreneurs themselves, costs to consumers, and costs to society and the economy at large.
AFP-UT has supported numerous occupational licensing reforms, including SB 16, a bill that adds a formal "sunrise" and recurring review to of Utah's existing process for reviewing proposed new government licenses and other occupational regulations.
© 2023 AMERICANS FOR PROSPERITY. ALL RIGHTS RESERVED. | PRIVACY POLICY