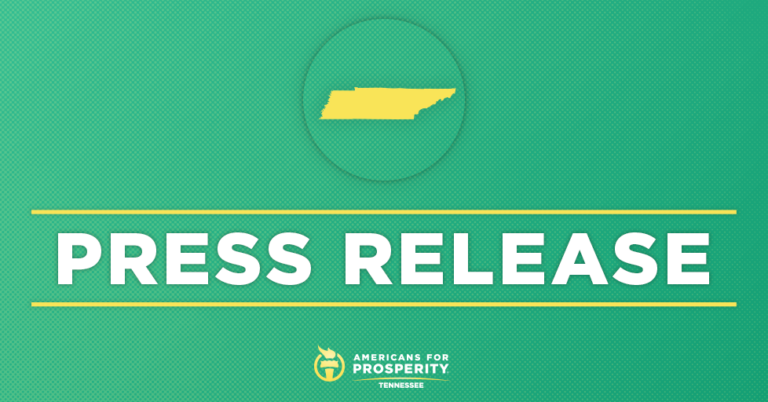 Truth in Taxation Bill Can Halt Future Tax Hikes
Grassroots group delivers a ray of sunshine to local governments.
Nashville, TN – Americans for Prosperity-Tennessee (AFP-TN) today announced support for a bill being considered in the legislature to thwart property tax hikes. Truth in Taxation (HB 1315/ SB 1353) will increase accountability for local governments considering raising taxes.
The bill is a top priority for Americans for Prosperity and builds on the organization's commitment to reducing unnecessary government spending. The Property and Planning Subcommittee will hear the bill today at 4:30.
Tori Venable, AFP-TN State Director, issued the following statement:
"Truth in Taxation will give taxpayers a fighting chance when local government officials decide to levy a massive tax hike. When a city or county has a reckless spending and debt problem, like Nashville, they will be required to give detailed notice to citizens in advance of a tax increase. People will know exactly how much their individual taxes will go up, when the vote will be, and have the opportunity to be heard before officials cast their vote.

"Officials can choose to listen to their constituents concerns during the public hearing or they can ignore their pleas and face being held accountable."
Background:
Tori Venable wrote an op-ed for the Tennessean about how Metro Nashville needs spending reforms over a short-term fix.
AFP-TN assisted 4GoodGovernment in gathering 27,000 signatures last summer to stop Nashville officials from implementing a 34-37% tax hike. The Nashville Taxpayer Protection Act was ultimately struck down after Metro officials sued to prevent the charter amendment from being placed on the ballot. A new petition drive is still underway by 4GoodGovernment that makes various changes to the Nashville charter while rolling back last year's tax hike. You can find the 2021 version of the Nashville Taxpayer Protection Act here.
Instead of pursuing another petition drive in support of a voter referendum, AFP-TN staff and volunteers began looking for policies that would protect Tennesseans from future property tax hikes. Truth in Taxation would do just that by increasing public notice and hearing requirements. Citizens will be notified of any increase and its potential impact on their property.  Lawmakers are also required to hold a broadly advertised public hearing about the proposed tax hike and allowing all interested taxpayers to testify before casting the final vote.