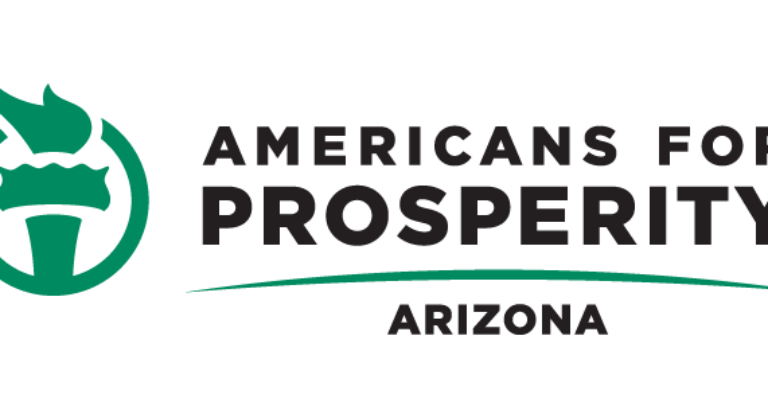 To keep removing barriers to opportunity, re-elect Gov. Ducey
We Arizonans know how to overcome obstacles. Throughout our state's history, we've taken what nature's thrown at us, whether it's the endless miles of scorching desert or rugged snow-capped mountains. And like the saguaro cactus, we adapt and thrive.
Gov. Doug Ducey embodies that can-do spirit and his policies reflect it. He has consistently worked to remove barriers that stand in our way because he knows that when free to pursue their dreams, Arizonans do amazing things.
The economic results speak for themselves: Under Gov. Ducey, Arizona has had one of the fastest economic growth rates in the nation, ranking fourth out of the 50 states in 2017 real GDP growth.
His pro-growth policies have benefited millions across the state. We're earning more and investing in our communities. This year we have seen some of the lowest unemployment rates in a decade, and job growth is booming across a wide array of industries. All told, the number of jobs in Arizona has increased by 274,000 since December 2014.
As a former business owner, Gov. Ducey understands that government-imposed barriers often hinder success. Throughout his career, he has advocated low taxes, including supporting federal tax reform that allowed average Arizonans to keep an additional $1,250 of the money they earn.
This year he is standing fast against Proposition 126, which would add to our state constitution a special tax break for the services sector, leaving others to pick up the tab. Gov. Ducey's assessment of federal tax reform applies equally to the state level: "Make no mistake, special interests will fight like crazy to keep their loopholes and special treatment. But government shouldn't be in the business of picking winners and losers."
Arizonans can count on Gov. Ducey to protect them against tax increases — even those they might not even notice. It's obvious when the state legislature raises your taxes, but it's less obvious when the tax hike comes as a result of inflation.
To protect state taxpayers, the governor signed a bill indexing the state income tax to inflation, so a cost-of-living increase will not bump you into a higher tax bracket. He called the law "one more crucial measure" in keeping our tax burden low and "promoting our open-for-business agenda."
But overcoming economic barriers is only part of the success story of the past four years. Gov. Ducey has also made a priority of finding ways to help Arizonans facing other kinds of barriers — including unique and creative initiatives to help those who need a second chance.
Last year he signed  a measure expanding a program that allows non-violent felons to get treatment as an alternative to prosecution. Another directed state personnel to eliminate a requirement for job applicants to identify previous criminal records on state job applications, making Arizona a leader in the movement to "ban the box" and open up more job opportunities for formerly incarcerated individuals trying to rejoin their communities.
For those never convicted of anything but who nevertheless find themselves and their property ensnared in the legal system, he signed legislation increasing the burden of proof needed in cases of civil asset forfeiture — when the government takes your assets if they suspect you of a crime even if they haven't charged you or found you guilty — and requiring more transparency in how law enforcement uses the money and goods that are seized.
Government should always be about securing liberty and eliminating barriers to opportunity. Those ideas have been the driving force behind Gov. Ducey's agenda since he took office, and we're confident they will continue to be. He has succeeded in tearing down obstacles and expanding opportunity for all Arizonans. He has earned your vote for a second term.
Andrew Clark is Arizona state director of Americans for Prosperity.