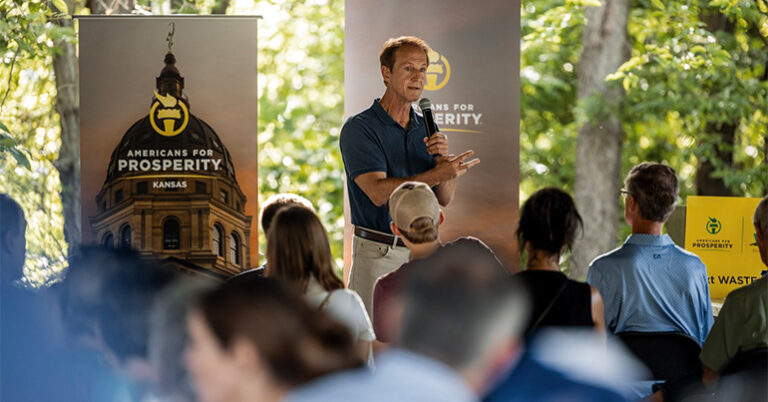 Tim Phillips and Bobby Jindal spotlight what is actually in Bernie Sanders' wasteful spending plan
Congress' proposed "infrastructure" packages — the first worth $1.2 trillion and the follow-up, spearheaded by Senator Bernie Sanders, worth an additional $3.5 trillion — would hurt taxpayers, fund lawmakers' partisan pet projects, and grow the federal government's control over American health care, argue Americans for Prosperity President Tim Phillips and former Louisiana Governor Bobby Jindal in an op-ed for National Review.
Senator Sanders' proposal, in particular, would balloon both Medicare and Medicaid to unsustainable levels and hurt coverage under these programs.
Sanders's plan would also expand Medicare for dental, vision, and hearing to the tune of $370 billion over 10 years, duplicating coverage and further straining the financially strapped program, likely leading to care rationing and higher premiums for seniors.

It is also an unnecessary expense. Medicare already offers care for certain serious dental, vision, and hearing issues, and many Medicare Advantage plans offer routine care for teeth, eyes, and ears. And, of course, a multitude of private plans are available to seniors for these types of care.

The plan would pressure states to expand Medicaid, a program that — it is apparently very easy for lawmakers to forget — is designed to help low-income Americans. Nevertheless, some in Congress want the program to cover more able-bodied adults, forcing states to either raise taxes or cut other essential programs.
Phillips and Jindal conclude by urging Congress to focus on infrastructure, rather than the wasteful and destructive health care policies in Senator Sanders' proposal.
"Lawmakers must reject this proposal. But they should not focus solely on the skin-deep debate over infrastructure. That isn't what these packages are about," they write.
"Instead, lawmakers need to pay attention to what's actually going on in Senator Sanders's proposal and the harm it would do to health-care outcomes. It's the issue Americans care about the most, and it is where Congress is poised to inflict the greatest damage."
Read the full op-ed here.