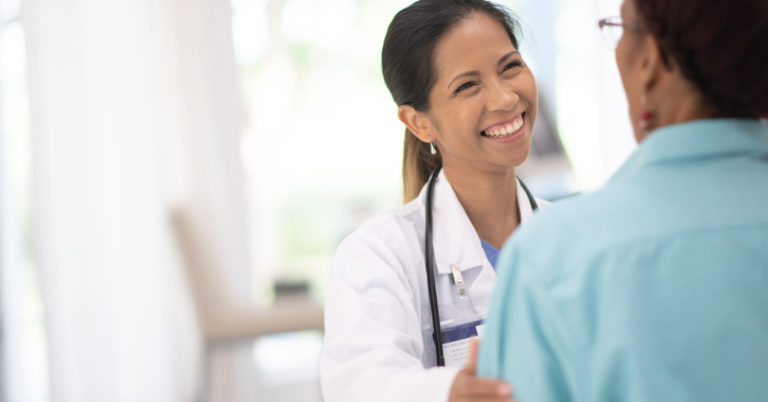 Three easy ways you can spread the word about the personal option
Americans deserve a personal option in their health care. They should have consistent access to their preferred doctors at an affordable and transparent price, made possible through insurance that works for them.
Lawmakers have a role to play, of course. They must advance policies that make quality care more affordable and easier to access. And, importantly, they must refrain from passing sweeping legislation that would further entangle government with health care.
You have a critical role, too. Your help is needed to push lawmakers — and their good proposals to further the personal option — across the finish line.
Here are a few things you can do, pulled from our Personal Option Playbook.
Educate others about the personal option
How does the personal option work?
Emily Seidel, CEO of Americans for Prosperity, answers that question in a new video on the personal option.
You can help others learn about these important health care reforms by tweeting and sharing this video.
Discuss and debate the personal option on social media
Once you've learned more about the personal option, share your knowledge on Facebook, Twitter, and other social media to get the conversation on these important issues started.
You can drive the discussion forward by mentioning that the personal option:
Will ensure that you have greater access to better quality care at a price you can afford.
Prevents government bureaucracy from coming between you and the doctors you trust.
Encourages transparency and eliminates red tape and confusion, giving patients more control.
Is the opposite approach to proposals that would give government more control over your health care.
Use the hashtag #PersonalOption to bring more people to the discussion and include a few graphics to add flavor to your content.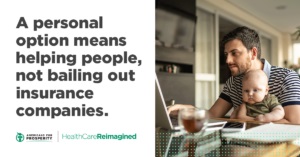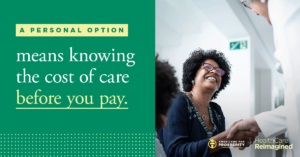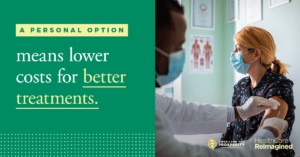 Use these instructions to save these images to your phone or computer, so you can use them when posting on social media!
On Desktop: Right-click the image to save to your computer.
On Mobile Phone: Click and hold the image and then add to your photo library.
Include this website for more information and for others to get involved: APersonalOption.com.
Read up on the issues — and share what you've learned
Looking for an even deeper dive into the personal option? If so, check out these blog posts, which cover:
Don't forget to share this quiz to see if others might benefit from the personal option.
To learn more about how you can get the conversation on health care reform started, check out Americans for Prosperity's Personal Option Playbook, which has everything you need to share your knowledge.