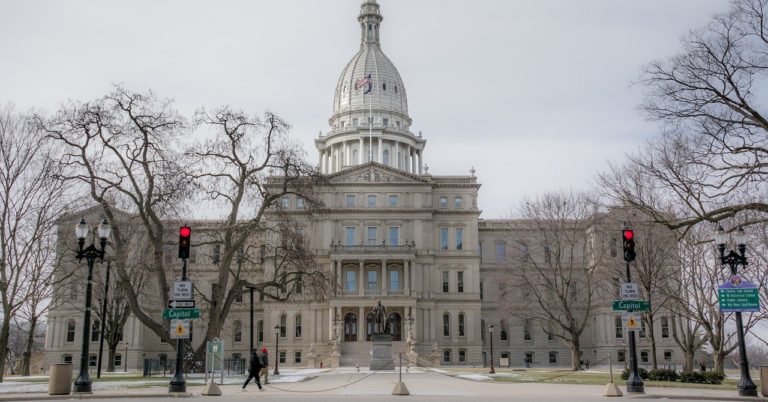 The Michigan legislature is considering a bill that would bring greater accountability to government during COVID-19
To fight COVID-19, Michigan needs everyone at the table to search for and discover solutions that work. That means all lawmakers, communities, families, and individuals will need to collaborate to develop the best solution to tackle this crisis.
That isn't the strategy Michigan is pursuing right now. To combat COVID-19 more effectively, that has to change.
Partially at fault is Michigan's 1945 Emergency Powers of the Governor Act. This law delegates overly broad power to the governor in case of an emergency. And it provides no check on that authority, meaning that even Michigan's elected representatives can't easily conduct oversight.
Under this law, Governor Gretchen Whitmer has issued more than 160 executive orders. The legislature hasn't approved a single one.
Michigan needs reform
Michiganders have taken notice. Many want greater oversight of the laws that govern them. To that end, the Unlock Michigan ballot committee has begun leading an effort to repeal the 1945 law.
Unlock Michigan is now working to secure the 500,000 signatures it needs to bring the proposal before the legislature, which would then vote on the measure. If the measure receives the requisite signatures, lawmakers should pass it.
The legislature is the voice of Michigan residents through their elected representatives in government. As such, it speaks for the many interests of Michiganders: those in business, in health care, in education, and individuals across all communities.
All are affected by COVID-19. Each will have different needs in responding to this crisis. In mid-July, for example, hospitals at risk of running out of critical supplies to treat patients — such as masks and face shields put out a call to their local communities, asking them to donate spare equipment.
Those communities stepped up to the challenge. What's more, business leaders began collaborating with automotive companies, automotive suppliers, plastics companies, local tailors and seamstresses to create new personal protective equipment.
Medical professionals, too, began experimenting with different ways to protect coronavirus patients and prevent the disease from spreading in their facilities. One such innovation worked by placing dry-erase boards outside of rooms in COVID-19 wards, communicating to other medical staff what patients needed, without risking additional infection.
Michigan communities adapted in countless ways to the pandemic. No governor, regardless of party, can encompass the totality of Michigan's diverse needs, adaptations, and interests.
On that front, Michigan's legislature is better equipped. It can bring together Michigan's collaborative efforts to help us during the COVID-19 — and help us prepare for the next health crisis.
Proper emergency response
If Unlock Michigan's ballot measure passes, there would still be room for the governor to play an important role in coronavirus response efforts. The nature of the virus is constantly changing — how it affects our economy, our health care system, our schools, businesses, and communities in general — and that might sometimes require swift action to adapt to new conditions.
That's why the ballot measure would leave intact the 1976 Emergency Powers law, which allows the governor to issue emergency executive orders but requires the legislature to either approve or reject them after 28 days.
The 1976 law was the basis of the governor's first shutdown order, and the legislature even allowed that order to be extended for an additional three weeks. But when that time expired, and the legislature refused to approve another extension, the governor declared the same order under the 1945 law, removing all legislative oversight over an action that affects millions of Michiganders.
Most pandemic-response can be effectively handled by the legislature. But the 1976 law provides an avenue for emergency executive orders to be issued with necessary checks and balances.
Lawmakers should pass the ballot measure
If Unlock Michigan's ballot measures receives the requisite number of signatures by the end of September, lawmakers should pass it. To fight COVID-19, Michigan needs everyone involved in the decision-making process.
Leaving our most critical decisions to one person, no matter their party, simply won't work for the majority of Michiganders. Restoring checks and balances today will help us combat the pandemic — and prepare Michigan to respond appropriately to future emergencies.
Paid for with regulated funds by Americans for Prosperity 
1310 N. Courthouse Rd., Arlington, VA 22201 United States 
Authorized by Unlock Michigan