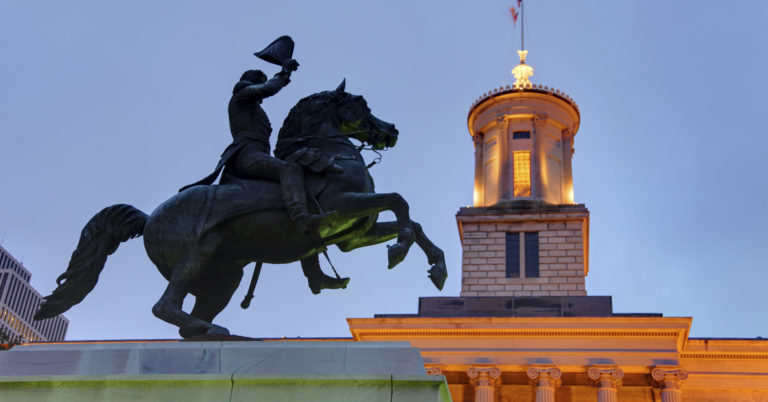 Tennessee activists and lawmakers are looking to break the cycle of poverty
Josh Frampton, Grassroots Engagement Director
On Monday, July 16, Tennessee took another step towards breaking the cycle of poverty when Gov. Bill Lee signed into law the Drivers License Restoration Bill.
This common-sense policy enables Tennesseans with suspended licenses over unpaid debts to enter into plans to pay off that debt. Once a payment plan is established, the licensee would receive a restricted license to drive to work or school.
Prior to the bill's signing, thousands of Tennesseans were locked in a "vicious cycle" that prohibited them from working or getting ahead. The Times Free Press described this scenario which had repeated itself far too often.
Driving infraction. License suspended. Monetary fine. Can't drive. Can't pay fine. Can't work. Loss of job.
Or, driving infraction. License suspended. Must work. Stopped again. Jailed. Can't work. Family falls apart.
Under this new legislation however, the thousands of Tennessee drivers who've found themselves in some version of this nightmare scenario, now have a way to continue working and attain legal driving status.
The Drivers License Restoration Act gives a person the ability to enter into a payment plan unique to their financial situation and pay what is owed over time while still being able to drive to work or school on a restricted license.
The bill maintains accountability by requiring timely payments and emphasizing that after 30 days of non-payment, a license will be suspended.
Americans for Prosperity – Tennessee State Director Tori Venable praised the passage of the legislation stating:
"The legislature today ended an unjust and outdated policy that criminalized poverty and made it harder for Tennesseans to be productive members of our communities. Ending this misguided policy enables people to retain a reliable mode of transportation to continue to work and pay their fines."
"This legislation has been a major issue for our organization, and we are pleased Tennessee's criminal justice system is moving to one that is smarter on crime and softer on taxpayers," Venable continued. "We thank the legislature for paving the path to prosperity and removing this barrier to opportunity for Tennesseans who want to continue to work."
Thanks to activists all over the state, Americans for Prosperity – Tennessee has been able to advocate for much-needed reforms to the justice system. We'll continue to build on the success of the Drivers License Restoration Act to ensure Tennesseans have more opportunities to work and thrive!