Please select your state
so that we can show you the most relevant content.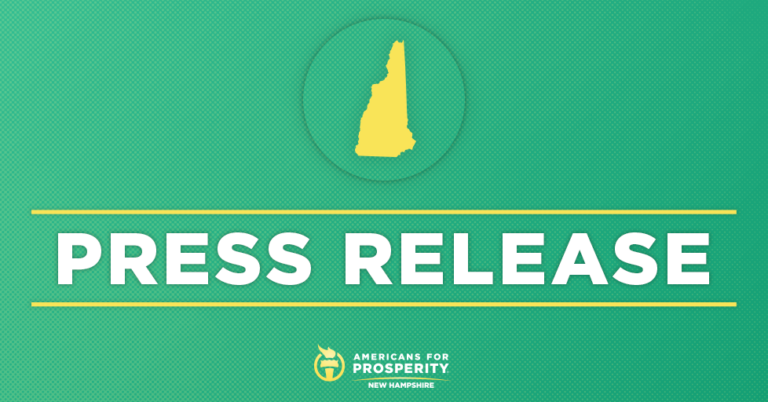 Statewide Digital Campaign Thanks Governor Sununu for Rejecting Income Tax, One-Size Fits-All Entitlement Program
CONCORD, NH – Americans for Prosperity-New Hampshire (AFP-NH) today announced a statewide digital campaign thanking Governor Sununu for vetoing SB1, a bill that would have established a new entitlement paid family leave program paid for by an income tax on New Hampshire workers. The digital campaign uses a digital tool that connects Granite Staters with the governor's office.
"Granite Staters cherish our no-income tax status and there is no reason to undercut the New Hampshire Advantage to create a massive new entitlement. Letting an unelected official raise taxes without legislative approval sets another terrible precedent," said Greg Moore, AFP-NH State Director." We are connecting Granite Staters with Governor Sununu to thank him for rejecting this income tax and ensuring our state remains a beacon of economic freedom."
Background:
AFP-NH Thanks Gov. Sununu for Vetoing Income Tax, Paid Family Leave and Medical Leave Program, 5/10/19
AFP-NH Testimony on Senate Bill 1, A Family and Medical Leave Entitlement Program, 1/29/19
© 2023 AMERICANS FOR PROSPERITY. ALL RIGHTS RESERVED. | PRIVACY POLICY