Please select your state
so that we can show you the most relevant content.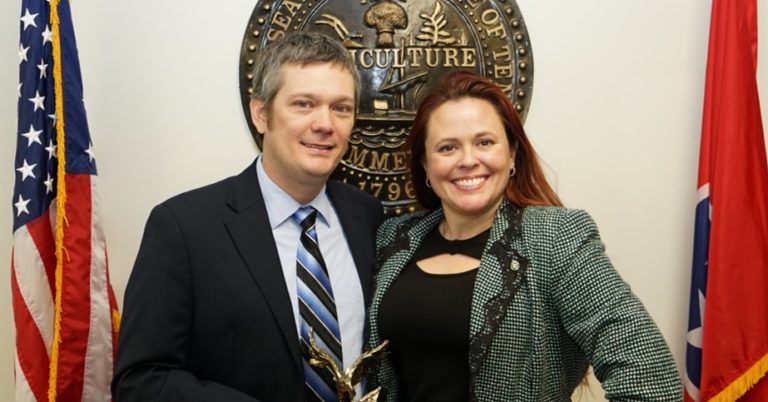 State Rep. Tilman Goins Receives Champion of Prosperity Award
Taxpayer hero honored by leading grassroots organization
NASHVILLE, Tenn. – Americans for Prosperity-Tennessee (AFP-TN), the leading free-market grassroots organization fighting for lower taxes and limited government in Tennessee, named state Rep. Tilman Goins a "Champion of Prosperity."
"Representative Goins has been an outstanding legislative leader who stands up for Tennesseans by working to keep taxes low and our government within its Constitutional role. He was the primary sponsor for many of our top policy priorities and a rightful recipient of our 'Champion of Prosperity' award," said AFP-TN State Director Tori Venable. "His dedication to free market policies and lower taxes on behalf of hardworking Tennessee families sets a great example for others to follow."
The "Champion of Prosperity" award is given to lawmakers who have distinguished themselves by scoring 90 or higher on AFP-TN's biannual legislative scorecard, which measures lawmakers' allegiance to economic freedom and fiscal responsibility. Rep. Goins has been named a "Taxpayer Hero" with a score of 104.
"I want to thank Americans For Prosperity for recognizing the hard work that I, along with many of my colleagues, put in at the state legislature," said Goins. "It can sometimes be challenging to ignore special interest groups in order to do what is right for our constituency, but there is a surprisingly large number of legislators who put people above politics."
© 2023 AMERICANS FOR PROSPERITY. ALL RIGHTS RESERVED. | PRIVACY POLICY