Please select your state
so that we can show you the most relevant content.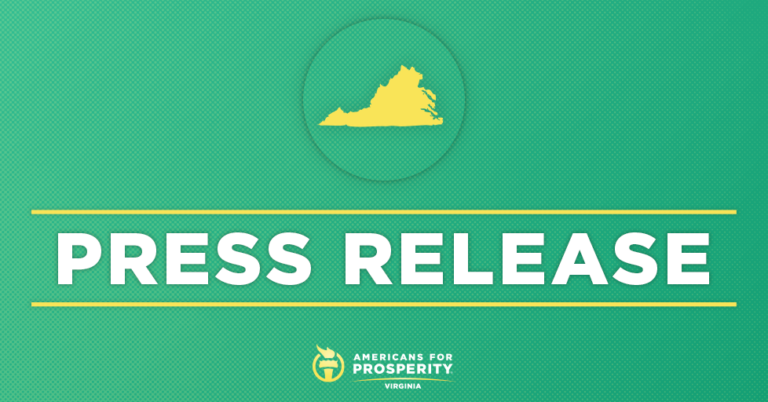 Starting Now: Americans for Prosperity Celebrates Legislative Milestones Benefitting all Virginians
RICHMOND, VA—Americans for Prosperity-Virginia (AFP-VA) today released a statement applauding the new legislative reforms now taking effect. The grassroots group supported many of these pivotal reforms during this year's legislative session, all aimed at improving the lives of Virginians across the Commonwealth—or combating bad policy that seeks to undermine hardworking families.
Those legislative reforms include:
HB1747, HB1737, and HB2079: Increasing access to quality health care by allowing nurse practitioners and pharmacists to provide care to the fullest extent of their training and education.
HB1987 and SB1338: Allowing remote patient monitoring, so regardless of where you live, your doctor can monitor your progress and treat your health needs.
HB2134: Providing clarity around personal protective equipment (PPE) to help Virginians get back to work safely.
AFP- VA State Director J.C. Hernandez issued the following statement:
"Every year, July 1st serves as an important reminder of the tireless efforts and unmatched dedication we see from our grassroots activists across the Commonwealth. As we see some of the monumental reforms our activists successfully helped to get over the finish line, we are reminded that grassroots really can make an impact. From greater access to better, more affordable health care to the preservation of laws on our books that keep Virginia's economy competitive, we are excited to celebrate these major legislative wins for all Virginians now officially taking effect."
Background:
AFP-Virginia Provides Analysis on the 2021 Legislative Session
© 2023 AMERICANS FOR PROSPERITY. ALL RIGHTS RESERVED. | PRIVACY POLICY