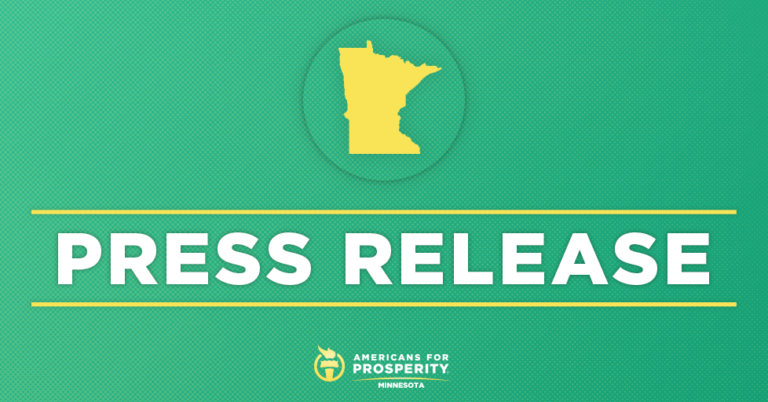 Smart on Crime Bills Are Needed to Reform Criminal Justice System
ST. PAUL, MN – Americans for Prosperity-Minnesota (AFP-MN) today urged lawmakers to support two important criminal justice reforms: HF992, a bill that bolsters essential due process protections: and HF1152, a "Clean Slate" bill that would provide for the sealing of criminal records for misdemeanors and charges not leading to convictions.
AFP-MN State Director Jason Flohrs sent members of the House Judiciary Finance and Civil Law Committee a letter and testified in the House Public Safety and Criminal Justice Reform Committee letters in support of the bills.
You can read the full letter on HF992 here.
An excerpt from Flohrs' letter:
"HF992 requires the prosecution to inform the court of how a prospective incentivized witness stands to benefit from his or her testimony as well as background information that can help the court assess the witness' reliability, such as whether they changed their statement or if other evidence corroborates their accusations.

This legislation's provisions are entirely sensible protections of an individual's due process rights, a fundamental pillar of the American criminal justice system. Truthful evidence, regardless of the incentives behind it, is valuable and should be heard, but it is imperative that judges, juries, and the accused are aware of potential biases in that evidence before the government can deprive them of their liberty."
You can read the full letter on HF1152 here.
An excerpt from Flohrs' letter:
"Across the country, criminal justice reform has proven to be a winning issue that attracts widespread support from the voting public and unites lawmakers on both sides of the aisle. Both Utah and Pennsylvania have passed similar forms of this bill – and they did so under conservative leadership and with broad bipartisan support. Following on the heels of the First Step Act, monumental federal justice reform enacted with bipartisan support in 2018, passage of the Clean Slate Act will put Minnesota on the right track towards lasting criminal justice reforms that promote human dignity, reduce costs, and enhance public safety.

We cannot allow individuals who seek out and work for a second chance to be defined and held back by their worst mistakes in life. With an inerasable criminal record, they are, in effect, locked out of the American Dream. That is why these reforms are so important."
Background:
Criminal justice reform has been a top priority for the organization and one of the biggest issues in AFP-MN's Roadmap to Prosperity.
AFP-MN is also working to pass civil asset forfeiture reform and ending overcriminalization through driver's license suspension reform.