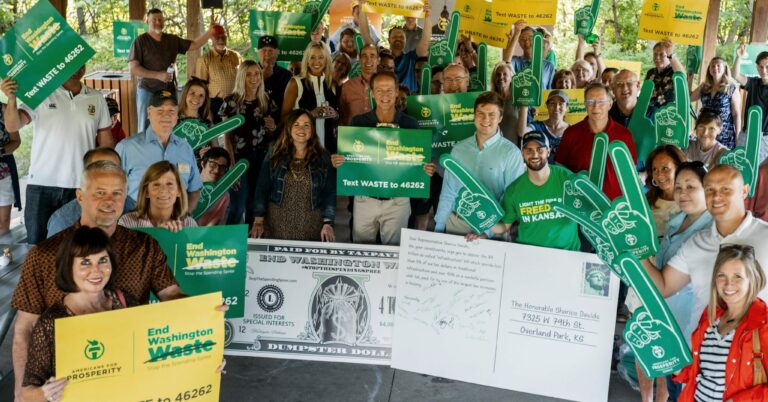 What can we expect to see if we shine a bright light on the "infrastructure" shell game?

As Congress and the White House go back and forth on the cost of an expensive partisan wish list packaged as an infrastructure proposal, Americans for Prosperity state directors and staff are working to steer their lawmakers away from this wasteful scheme and toward effective reforms.
As Elizabeth Patton, state director of Americans for Prosperity-Kansas, explains in a new op-ed that ran in multiple newspapers across Kansas, President Joe Biden's so-called infrastructure plan is a shell game wrapped inside a bait-and-switch.
People like the idea of infrastructure, so they tried to sell a $4 trillion package of corporate welfare as "infrastructure." When that didn't work, they switched from bait-and-switch to the shell game. … Any deal will involve shifting money from one pot to another, with some spending and tax hikes moved out of any final "infrastructure" bill and simply dropped into other legislation.
All the focus on the topline spending figure has distracted people from looking at how the money would be spent.
While negotiations have narrowed the original package from $4 trillion to about $1 trillion and zeroed in more on real infrastructure spending, don't be fooled. The rest of the spending is lurking out there, waiting to be considered once the first $1 trillion is approved.
That second part is a multitrillion-dollar partisan wish list for special-interest projects. And, to top things off, it included more than $2 trillion in tax increases on small businesses and working families.
What's not in either proposal? Any reforms that would make infrastructure less expensive or easier to build.
For example, almost half of federal and state gas taxes paid by Kansans are diverted to something other than highways, Patton writes. The plan would also make it more difficult to pass a family farm on to the next generation.
What's that got to do with infrastructure?

Read Patton's full op-ed here.