Please select your state
so that we can show you the most relevant content.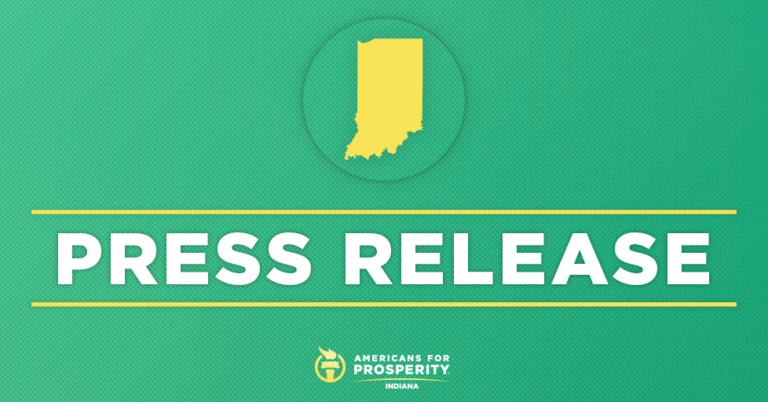 Senator Young Stands Up for Hoosiers, Opposes Unsustainable Spending Spree
INDIANAPOLIS, IN – Americans for Prosperity-Indiana (AFP-IN) today commended Senator Todd Young for his statement saying he will oppose the so-called bipartisan infrastructure proposal.
Rejecting the Bipartisan Infrastructure Framework and Senator Bernie Sanders' $3.5 trillion "infrastructure" proposal has been the grassroots group's top priority with its "End Washington Waste: Stop the Spending Spree" campaign.
AFP Regional Director Ryan Black released the following statement:
"Continuing Washington's unsustainable spending spree should be a nonstarter for legislators, and we're pleased Senator Young is standing up against spending trillions more dollars. Speaker Pelosi, Majority Leader Schumer, and President Biden have made it clear that this bill is a down payment on Senator Sanders' $3.5 trillion plan that prioritizes a Washington takeover of our economy more so than improving our infrastructure.

"Modernizing our infrastructure requires removing unnecessary regulatory barriers and streamlining approvals, not requiring tax hikes and digging our country a bigger fiscal hole to climb out of with partisan policies. We thank Senator Young for working to find a better solution to improve our infrastructure and urge every Hoosier lawmaker to reject this legislation."
Background:
Americans for Prosperity's campaign, "End Washington Waste: Stop the Spending Spree," has led to more than 1 million letters to elected officials urging them to oppose the $4+ trillion combined "infrastructure" package. The breadth of this campaign should signal to lawmakers that Americans want a better path forward. Instead, AFP has advocated an alternative approach focused on empowers individuals, families, and businesses and rebuilds physical infrastructure by:
Preserving federal dollars for targeted construction projects of a national priority.
Ending the practice of spending gas tax revenues on non-highway projects.
Unleashing private investment in infrastructure assets.
Returning power and responsibility to the states wherever possible.
Overhauling the regulatory and permitting system to modernize infrastructure reviews and reduce project costs.
Eliminating costly and unfair labor restrictions.
© 2023 AMERICANS FOR PROSPERITY. ALL RIGHTS RESERVED. | PRIVACY POLICY