Please select your state
so that we can show you the most relevant content.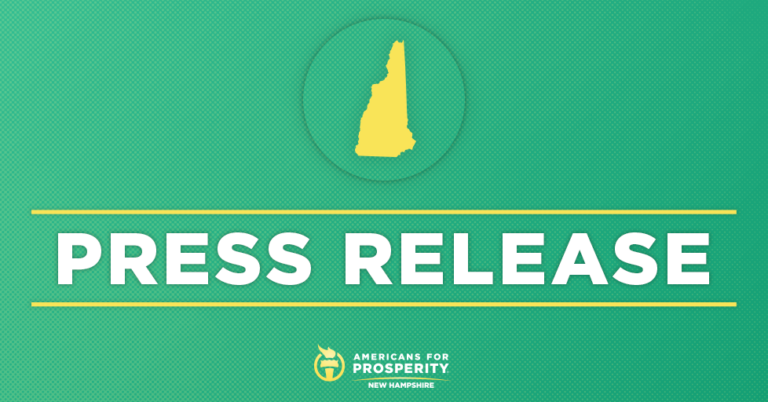 Senator Shaheen Misses Mark on Afghanistan Withdrawal
CONCORD, NH – Americans for Prosperity-New Hampshire (AFP-NH) today urged Senator Jeanne Shaheen to reconsider her position on President Biden's plan to bring all U.S. troops home from Afghanistan by September 11th of this year. Sen. Shaheen issued a statement lambasting President Biden's decision.
AFP-NH State Director Greg Moore issued the following statement:
"President Biden should be applauded for sticking to his promise to end our war in Afghanistan, not scolded. Although the May 1st deadline was ideal, after nearly 20 years, over a trillion dollars spent, thousands of American casualties, and tens of thousands wounded and injured, it is more than past due to withdraw our troops from Afghanistan.

"Senator Shaheen's statement that we need to remain in Afghanistan fails to explain how continuing our war in Afghanistan will help address the priorities America faces here at home and abroad and is premised on the fallacy of sunk costs – that we should spend more taxpayer dollars and put more American lives at risk because we have already lost so many of both. It is not in America's best interests to maintain a military presence in Afghanistan, and we urge Senator Shaheen to reconsider her position on prolonging endless wars that the majority of veterans, military families, and all Americans."
Background:
Concerned Veterans for America (CVA), AFP's partner organization, recently launched the latest phase of its End Endless Wars campaign, a $1.25 million digital ad campaign combined with a robust grassroots push across the country. CVA has spent over $3 million on digital, television, and direct mail advertising urging a full withdrawal from Afghanistan. The campaign is aimed at educating and encouraging the American public to contact their elected representatives. In total, the campaign has generated over 700,000 emails to leaders in Washington urging them to end our "forever wars." The End Endless Wars campaign evolved from CVA's Rethink Foreign Policy effort, which the group launched in mid-2019.
© 2023 AMERICANS FOR PROSPERITY. ALL RIGHTS RESERVED. | PRIVACY POLICY