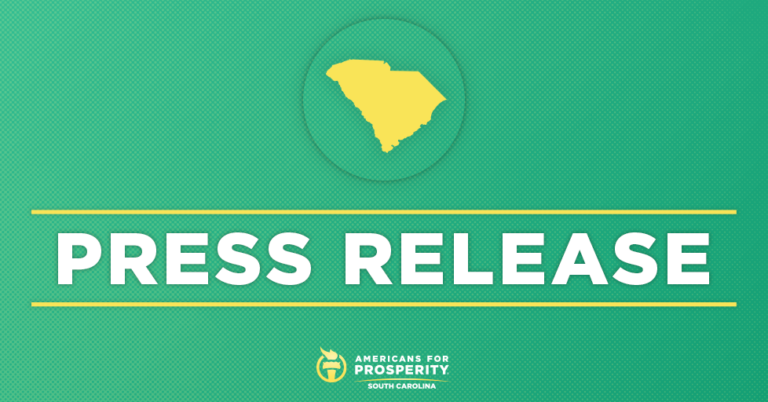 Senate Passes Bill to Expand Health Care Access
COLUMBIA, SC – Americans for Prosperity-South Carolina (AFP-SC) today commended the Senate for passing S 503, a bill that expands the scope of practice for physician's assistants and advanced practice registered nurses (APRNs).
AFP-SC State Director Andrew Yates issued the following statement:
"The pandemic demonstrated our health system faces a shortage of physicians, making it even harder for people to access the care they need. Yet, we have qualified health professionals who are already trained to perform these tasks and can deliver critical care services to South Carolinians but are currently unable to practice the full extent of their medical expertise. This bill is a needed step from the status quo of unnecessary bureaucratic red tape that prevents too many South Carolinians from seeking care they need. We thank Senator Hutto for sponsoring this bill and urge the House to support this effort to expand and improve health care for some of the neediest communities in our state."
This bill represents a policy AFP is advocating for in its Personal Option, a policy plan focused on providing all Americans with more health care options and removing the barriers that make health care unaffordable for so many.
Background:
According to the Association of American Medical Colleges, the U.S. could face a shortage of about 122,000 physicians by 2032, as our over-65 population grows by nearly 50 percent
Allowing nurse practitioners to practice medicine to their full scope of training has proven to help stem health care costs without sacrificing quality of care. A study in Tennessee found that nurse practitioners who provide service through that state's managed care organization delivered health care at 23 percent below the average rates of other primary care providers.
Not only has expanded scope of practice for nurse practitioners led to lower costs, it also prevents unnecessary delays to routine treatments, which leads to improved health care outcomes. A study from the University of Arizona found too few providers leads to delays in necessary cares, worse health care outcomes, and increased costs. And a meta-analysis published in Nursing Research found that, over 38 different studies, patient outcomes with nurse practitioners were equal to or better than that of physicians.