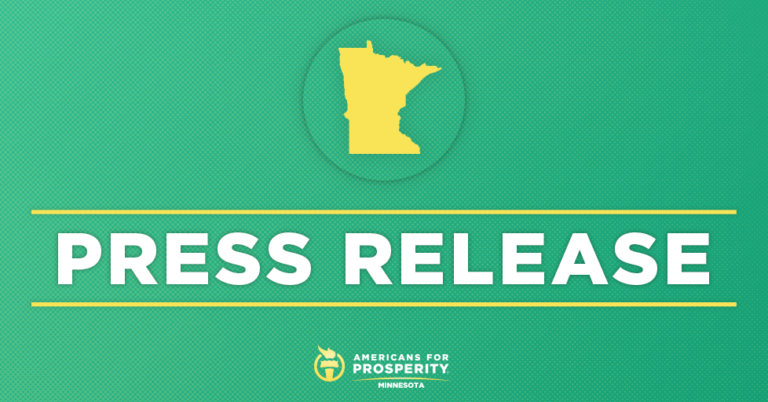 Senate Majority Leader Gazelka Discusses State's Reopening, Budget Deficit, and Special Session
St. Paul, MN – Americans for Prosperity-Minnesota (AFP-MN) held a Facebook Live event last Thursday with Senate Majority Leader Paul Gazelka for a discussion on Governor Walz's newest reopen guidance, the budget deficit and a preview of the upcoming Special Session.
You can watch the discussion here.
Senator Paul Gazelka said this about the decision by the Walz administration to move forward with public employee wage increases even though the language passed by the Senate clearly forbade the second installment:
"I just think that's so irresponsible and absolutely against the will of the Senate…it creates a very chilling effect between the Senate and the governor when we're actually trying to battle COVID through the summer." (8:30)
AFP-MN State Director Jason Flohrs issued the following statement:
"It was great to discuss the pressing issues our state faces with the Majority Leader. We're glad to see lawmakers like Senator Gazelka work to prioritize spending and focus on what is most necessary for the health and wellness of the entire state. With our economy in dire straits, we need government to tighten its belt just like Minnesota families and businesses have been forced to do."
Background:
Recently, AFP-MN released a plan to help guide lawmakers with fiscally responsible steps to stem the tide of the fiscal and economic crisis our state is in due to COVID-19 and business shut-downs.
Americans for Prosperity recently released, Recover Stronger: A Starting Point to Build An Economy that Works for All, a set of principles and recommendations that offers lawmakers a starting point to build a stronger economy as the country recovers from COVID-19. As Congress considers additional massive spending bills, the guidance is intended to present better alternatives to help the economy recover – and ultimately create a new, stronger economy.