Please select your state
so that we can show you the most relevant content.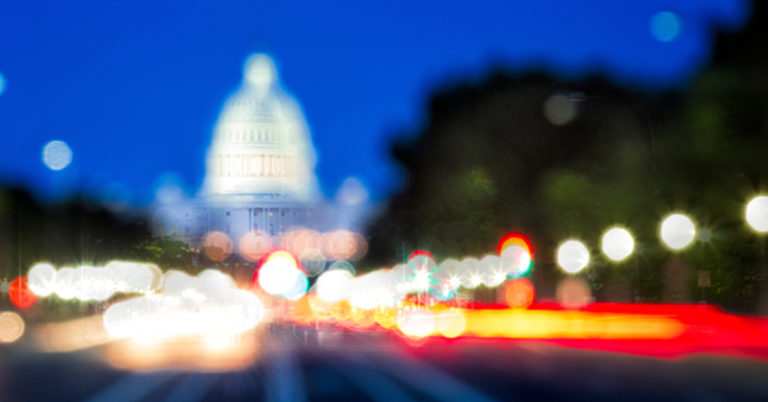 Senate Key Vote: Important Budget Amendments
Dear Senators,
On behalf of more than two million activists in all 50 states, AFP will rate the following amendments to the Senate Budget Resolution (S. Con. Res. 8) in our congressional ratings.
I strongly urge you to OPPOSE the following amendments (or substantially similar ones):
Marketplace Fairness Act:  Enzi-Durbin Amendment relating to out-of-state retailers collecting sales taxes for remote purchases. Americans for Prosperity has long opposed this policy for its numerous logistical, economic, and constitutional problems.
I strongly urge you to SUPPORT the following amendments (or substantially similar ones):
Death Tax Elimination:  Thune Amendment #307 would eliminate the death tax, which immorally confiscates hard-earned savings, stifles economic growth, and builds harmful distortions into our economy.
REINS Act:  Paul Amendment #376 would require executive agencies to submit major rulemaking proposals to Congress for review and a clear up-or-down vote before the rules take effect.
Crop Insurance Reform: Begich-Flake amendment #254 will make the federal crop insurance program more transparent by disclosing the recipients of these subsidies.
Wind Power Tax Credits: Alexander-Vitter Amendment #523 would end the special tax treatment for wind power production and the medical device tax. Both provisions distort the market and add more complexity to the nation's broken tax code.
Supplemental Nutrition Assistance Program: Roberts Amendment #182 would add much-needed taxpayer protections to SNAP, such as limiting categorical eligibility and eliminating the LIHEAP loophole, resulting in $36 billion in savings.
Improving CBO Scoring: Portman Amendment #154 would require the Congressional Budget Office to include macroeconomic feedback scoring of tax legislation.
Repeal Health Care Law: Cruz Amendment #202 would add a reserve fund for legislation that would repeal President Obama's health care law.
No State Bailouts: Johnson (WI) Amendment #212 would block the federal government from bailing out state and local governments.
Prohibits Earmarks: Flake Amendment #225 would prohibit earmarks.
No Carbon Taxes: Blunt-Thune Amendment #261 would create a point of order against legislation that would create a federal tax or fee on carbon emissions.
GHG Emissions: Inhofe amendments that would reduce spending and decrease the risk of drastic energy price increases by prohibiting further greenhouse gas regulations.
Stop Clean Water Act Jurisdictional Guidance: Barrasso Amendment #322 would add a reserve fund for legislation to stop federal overreach using Clean Water Act §404.
Block Grant Medicaid: Risch Amendment #386 would add a reserve fund for legislation for replacing Medicaid and Children's Health Insurance program with a block grant to the States, giving states them flexibility in their programs.
Americans for Prosperity will include these, or substantially similar, votes in our congressional ratings.
Visit our scorecard online: www.afpscorecard.org
Sincerely,
James Valvo
Director of Policy
Americans for Prosperity
© 2023 AMERICANS FOR PROSPERITY. ALL RIGHTS RESERVED. | PRIVACY POLICY