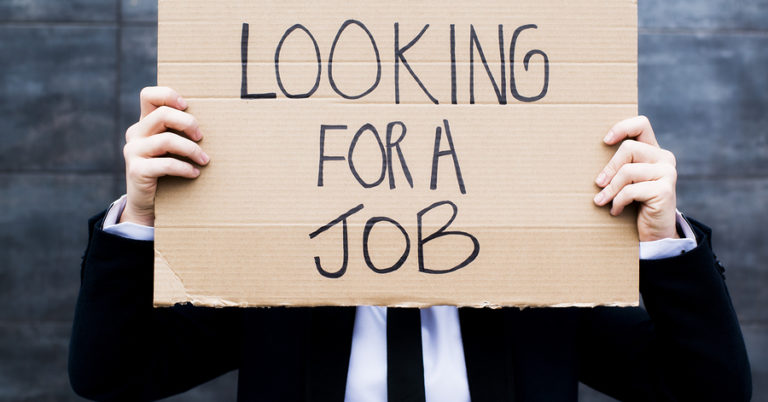 Seattle-Based Businesses Push Back Against Job-Killing Head Tax
Earlier this week, Seattle's city council voted unanimously for a harmful tax increase on businesses grossing $20 million a year.
Described as a "literal tax on jobs" and a "head tax," under the new law, nearly 600 large Seattle companies, including Amazon and Starbucks, will be required to pay an annual tax of $275 per "head," or full-time employees, for the next five years.
The Seattle city council stated its intention to use funds from the tax hike to pay for low-income housing and homeless services.
While well-intended, the policy is flawed and will ultimately hurt those it was intended to help. The tax increase will burden businesses and ultimately drive away future investors and job creators, leading to fewer jobs and opportunities for those who need them most.
Seattle-Based Businesses Fire Back
More than 100 business executives, entrepreneurs and investors responded with a letter opposing the tax, on the grounds that it would stifle future economic growth.
The group stated that the tax increase would send the message to businesses that "if you create too many jobs in Seattle, you will be punished."
The head-tax plan also led Amazon to suspend construction on an expansion project in Seattle which would serve as an office for 7,000 employees, pending the city council's decision.
Imposing a head tax punishes businesses for their success and discourages economic growth, hiring and future investment in the city. As the Seattle Times notes,
Amazon's actions implied that the technology and commerce giant would add 7,000 fewer jobs in Seattle if the tax were implemented.
An economic-impact study commissioned by the Seattle Metropolitan Chamber of Commerce found that those 7,000 jobs represent $908 million in direct wages a year, hundreds of millions more in lost compensation for employees at businesses that sell to Amazon and reduced economic activity more broadly.
Amazon's decision to push back against the city council's tax hike did not go unnoticed. One union-backed activist group, Working Washington, responded to Amazon's actions by comparing Amazon CEO Jeff Bezos to "a subprime mob boss lording it over a company town."
In an extreme reaction, the progressive group then argued that Amazon should be charged with a felony and accused Amazon of violating a state law which makes it illegal to threaten politicians or public employees.
A Hostile Environment for Businesses
The Seattle city council's head-tax plan originally called for businesses to pay $500 per employee annually, but after pushback from Amazon, Starbucks and other Seattle-based companies, the council reduced the proposed tax increase to $275.
After pausing its 17-story Block 18 expansion project until after the city council decision, Amazon ultimately decided to resume construction, but Amazon Vice President Drew Herdener stated,
We are disappointed by today's City Council decision to introduce a tax on jobs. … While we have resumed construction planning for Block 18, we remain very apprehensive about the future created by the council's hostile approach and rhetoric toward larger businesses, which forces us to question our growth here.
Herdener also highlighted Seattle's revenue growth over the past seven years, stating, "the city does not have a revenue problem – it has a spending efficiency problem."
Starbucks Senior Vice president of Public Affairs and Social Impact John Kelly also criticized the tax and pointed to the city's reckless spending, stating,
This City continues to spend without reforming and fail without accountability, while ignoring the plight of hundreds of children sleeping outside. If they cannot provide a warm meal and safe bed to a five-year-old child, no one believes they will be able to make housing affordable or address opiate addiction.
Seattle-based businesses recognize how detrimental the head tax will be, not only for their companies, but for the future economic climate in Seattle as a whole.
Head Tax Repealed in Chicago
The head tax has historically been a flop — and a nightmare for both businesses and consumers.
Chicago's $4-per-employee head tax on employers with more than 50 full-time workers seems quaint when contrasted with Seattle's $275 head tax. But for medium- to large-sized companies across Chicago, that $4-per-employee tax added up.
The head tax was in place from 1973 to 2012 and proved so detrimental to employers that it was eventually ended by Mayor Rahm Emanuel.
Emanuel called the head tax "a job killer," stating in 2011 that "eliminating the head tax is the right thing to do for businesses big and small." In 2012, the tax was reduced to $2 per employee and was repealed by 2014.
The Head Tax's Impact in the Future
In the future, cities should look to cut spending rather than raise revenue through harmful and misguided policies like a head tax.
Rather than impose tax increases, lawmakers should support competitive, pro-growth policies that will foster innovation, competition and economic growth in their city or state.
In Seattle's case, rather than help the poor find jobs, raising taxes on businesses will do the opposite by driving job-creators out of the city and discouraging future investment. Washington State has a unique advantage as a state with no income tax, but Seattle's new head tax significantly undermines that benefit.
High state tax rates are already driving residents away from California and New York, which economists predict will lose millions of residents in the coming years.
Businesses react similarly when faced with high taxes and adverse economic conditions. Imposing massive new tax increases on businesses will ultimately lead to fewer jobs, fewer opportunities and stifled economic growth for everyday Americans.
Seattle businesses and workers will unfortunately pay the price for their local lawmakers' foolish decision, but hopefully it will serve as a warning for leaders elsewhere to avoid making the same costly mistake.
Read more about Seattle's new tax on businesses here.