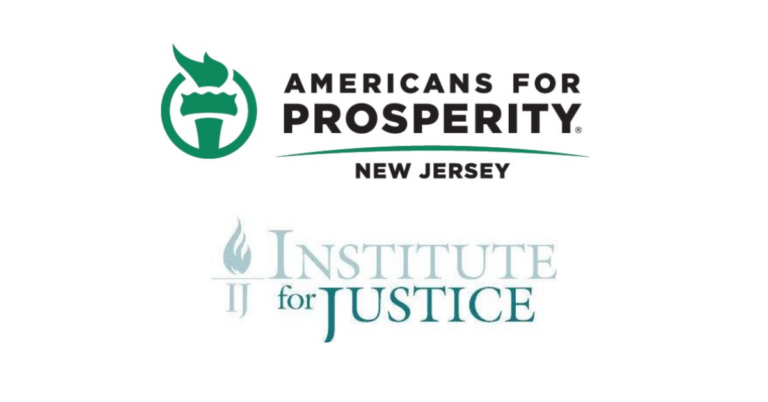 Response to Governor Murphy's Conditional Veto of Hair Braiding Freedom
Dear Senator / Assembly Member:
Thank you for your support of S-2510 / A-3754, which would break down barriers for hair braiders in New Jersey. Under current law, hair braiders must attend 1,200 hours of cosmetology school, which can cost $17,000-$20,000, and where traditional curriculum does not even cover African-style hair braiding. This is a massive road block for women looking to work and provide for their families. Hair braiding is a safe, natural, and traditional practice that has been handed down for thousands of years as part of African culture. It does not involve any chemicals or dyes, and it is not cosmetology.
We are greatly disappointed by Governor Murphy's 25-page conditional veto, especially because he and his office rejected the opportunity to meet the hair braiding community, which is an incredible group of talented and inspiring female entrepreneurs. Instead, his conditional veto reflects the protectionist plotting of industry insiders who control the State Board of Cosmetology and Hairstyling.
We respectfully urge the Legislature to override the Governor's conditional veto and establish as state law the reforms in S-2510 / A-3754.
It is essential that you protect your legislative prerogatives and primary responsibility for policy making in New Jersey. The bill was unanimously passed by both the Senate and Assembly.  That alone should be the basis for you to override the Governor.
But there are more reasons for you to act. Governor Murphy's Chief Counsel promised legislators that S-2510 / A-3754 would be signed into law. To ensure that the executive branch is candid with you in the future, you should hold the Governor's office to their promises.
Governor Murphy's conditional veto will continue the Board of Cosmetology's subjugation of hair braiders and their craft, and undo years of hard work by hair braiders and advocates across the state who fought to adopt fair and reasonable reform.  His proposal would create oppressive regulations subjecting braiders to more red tape and control by the very Board responsible for resisting any change of the first regulations.
We are most concerned that:
1) The Board's current members have no expertise in braiding. Subjecting braiders to Board control will only hurt braiders because non-braiders will have an overwhelming majority of the Board, therefore, control of rule-making authority. Adding gubernatorial appointments to the Board adds additional politics to a profession with no need for Board oversight.
2) The Governor's recommendation for 40-50 hours of training comes with additional burdens. This training, to be offered by cosmetology schools, requires a GED or high school diploma, and completion of a written exam. Many hair braiders are immigrants who do not have a GED or high school diploma, and who cannot read or write in English. Being able to complete a GED program or written exam has nothing to do with hair braiding, which is a safe and natural practice that most of these women have been doing since adolescence. Moreover, in other states that have adopted similar regulations, cosmetology schools never offered the training because they do not have anyone trained in braiding and have no interest in offering the training anyway. This means that braiders couldstill not work legally even after the reforms.
3) Requiring braiders to work under licensed salon managers with at least three years of experience does nothing but make it harder for hair braiders to grow their businesses. Meanwhile, 25 other states have freed practitioners of this safe occupation from all regulations. Requirements like this one are the product of thinking that every aspect of even the lowest risk businesses must be regulated—from sinks, to chairs, to hours of training.
4) Increasing the Board's power to promulgate rules opens the door for regulations that go even further to keep hard working hair braiders out of business. There is no way to know the additional burdens the Cosmetology Board could place on these women in the form of fees, facility requirements, and inspections. The Board would not have asked for this expanded power if they did not anticipate using it.
Again, these are arbitrary barriers put up by industry insiders, intended to push down women, minorities, and immigrants. These women face the constant threat of having their shops shut down, not because of health and safety violations, but instead because they have committed the "crime" of braiding hair without a license. Many braiders have suffered under the weight of thousands of dollars in fines and costly legal fees. One woman was even arrested. During legislative hearings—where not one opponent showed up to testify against S2510 / A-3754—braiders begged for the ability to support their families legally, pay taxes, and stay off welfare.
After speaking with hair braiders around the State of New Jersey, we encourage you to override the Governor's conditional veto of S-2510 / A-3754 as soon as possible, so that more female entrepreneurs of color can support their families and earn an honest living in our great state.
Sincerely,
Erica Jedynak                                                 Brooke Fallon
New Jersey State Director                            Assistant Director of Activism
Americans for Prosperity                              Institute for Justice