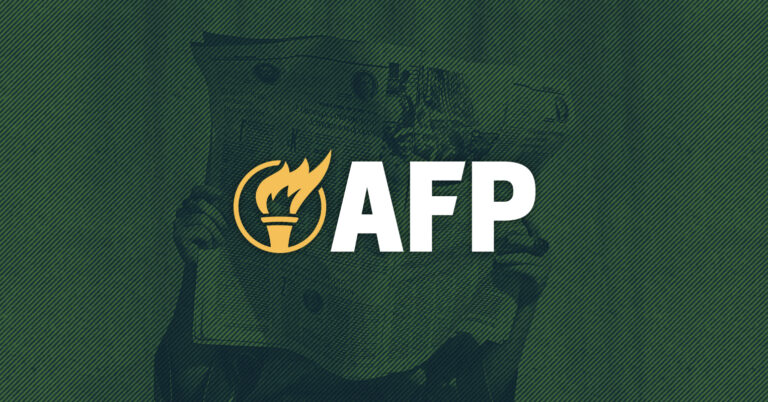 Rep. Tom Tiffany and AFP-WI State Director Megan Novak Address Rising Energy Costs for Wisconsinites
American Energy abundance is necessary to achieve the American Dream
MADISON, WI—Today, Americans for Prosperity-Wisconsin (AFP-WI) State Director Megan Novak joined Representative Tom Tiffany (WI-07), Wisconsin Manufacturers & Commerce, and Wisconsin state lawmakers on the steps of the Wisconsin State Capitol for a press conference on the future of energy in Wisconsin.
AFP-WI State Director Megan Novak made the following statement:
"Here at AFP-WI, we hear from families across the state every day who are worried about historically high energy prices and are struggling due to rising inflation and the looming blackouts across our electric grid.
"AFP-WI and our thousands of activists across Wisconsin are working tirelessly at the state and federal level urging lawmakers to prioritize affordable energy for all Americans. We thank Representative Tiffany and his House colleagues for championing the passage of H.R. 1, the Lower Energy Costs Act, through the House of Representatives. Now, we are calling on Senator Baldwin to act in the best interest of Wisconsinites and pass this important bill through the Senate and send it to President Biden's desk for a signature.
"Reliable and affordable energy are key drivers of prosperity and economic opportunity. From the farmer down the street to the small business owner on Main Street, affordable energy is necessary to live out the American dream. It's time we use our vast resources to lower energy costs and end Biden's longstanding war on American energy."
Background:
Americans for Prosperity (AFP) is a leading voice in the fight to unleash American energy.
AFP recently launched 'Prosperity is Possible,' its most recent campaign dedicated to achieving the American dream by tackling our nation's greatest economic challenges and promoting policies, including energy availability, that help individuals and businesses reach their full potential.
In April, AFP launched a national six-figure ad campaign urging Senators in major battleground states to lower energy costs and follow the House passage of bipartisan H.R.1, the Lower Energy Costs Act. The ads targeted Sen. Tammy Baldwin (D-WI) as well as Senators in Arizona, Montana, Nevada, West Virginia, Ohio, and Pennsylvania.
In March, AFP partnered with House Republicans and more than two dozen organizations uniting against the Biden Administration's war on energy and to pass H.R. 1, the Lower Energy Costs Act. Read our coalition's letter to Congress HERE.