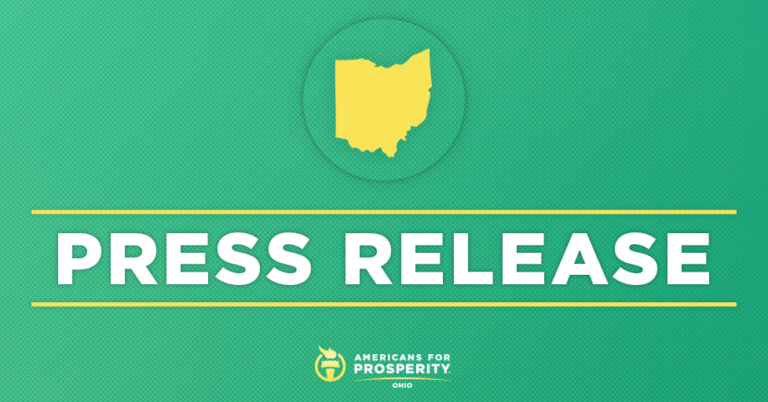 Pull the Pork Event Encourages Lawmakers to Reject $4.7 Trillion Infrastructure Bills
Powell, OH – Americans for Prosperity-Ohio (AFP-OH) announced it is hosting a "Pull the Pork" event on Thursday with Buckeye Institute Research Fellow Greg Lawson and Mike Carey. The event will rally activists to encourage Ohio lawmakers to oppose the Biden-Sanders $4.7 "infrastructure" proposals.
The event is part of the grassroots group's seven-figure "End Washington Waste: Stop the Spending Spree" mobilization campaign.
AFP-OH Community Engagement Director Breanna Haupt issued the following statement:
"Lifting the veil off the so-called 'infrastructure' proposals, Ohioans will find trillions of dollars in deficit spending, harmful tax hikes, ineffective energy mandates, and a government takeover of health care. We are excited to talk with Ohioans about the detrimental effects' families, small businesses, and workers will face from these massive partisan spending bills. We urge the Ohio congressional delegation to reject these spending proposals and focus on regulatory reforms that will improve our infrastructure."
WHAT: Pull the Pork Tailgate
WHO: AFP-Ohio, Mike Carey, Greg Lawson
WHEN: Thursday, September 2nd
6:30PM – 8:00PM
Doors Open at 5:45 PM
WHERE: The Bogey Inn
6013 Glick Road, Powell, OH 43065
Media are invited to attend. RSVP with Kevin Brinegar at kbrinegar@afphq.org.
Background:
In May, Americans for Prosperity launched a campaign, "End Washington Waste: Stop the Spending Spree," to oppose the $4+ trillion combined "infrastructure" package. The campaign has so far produced more than 1.5 million letters to elected officials. The breadth of this campaign should signal to lawmakers that Americans want a better path forward. Instead, AFP has advocated an alternative approach focused on empowers individuals, families, and businesses and rebuilds physical infrastructure by:
Preserving federal dollars for targeted construction projects of a national priority.
Ending the practice of spending gas tax revenues on non-highway projects.
Unleashing private investment in infrastructure assets.
Returning power and responsibility to the states wherever possible.
Overhauling the regulatory and permitting system to modernize infrastructure reviews and reduce project costs.
Eliminating costly and unfair labor restrictions.