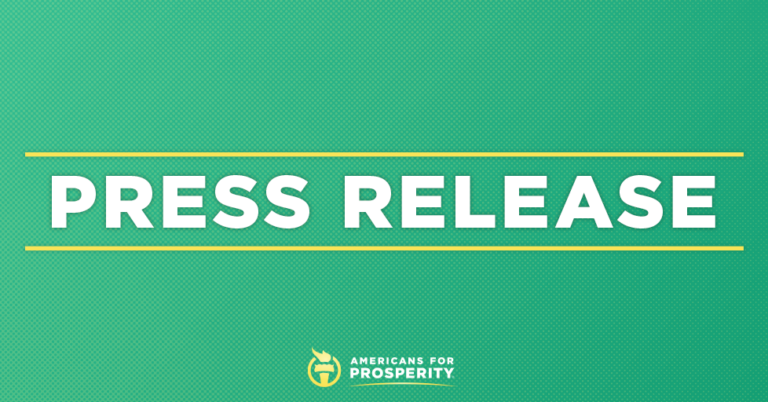 AFP Foundation joins coalition alongside Philanthropy Roundtable's "True Diversity Statement of Principles"
Arlington, VA — Americans for Prosperity Foundation (AFPF) President Emily Seidel joins fellow community-focused groups in signing onto Philanthropy Roundtable's True Diversity Statement of Principles.
True Diversity is Philanthropy Roundtable's initiative to encourage diversity in the philanthropic sector that is grounded in two of America's core values — liberty and individualism:
"There is a yearning in the charitable community for a new paradigm with a more inclusive outlook — an approach that expands diversity beyond physical and biological characteristics alone to fully embrace the multifaceted characteristics that make each individual special and unique.

That is why we propose a positive evolution in thinking called True Diversity. This is a modern framework for embracing diversity that flows from a fundamental truth: charitable organizations are at their best when they are empowered to focus on serving all people in need rather than only checking boxes on a form."
AFPF is proud to participate in this campaign because a diversity of views has greatly contributed to our country's success. Our differences have helped Americans learn, grow, and work together to find solutions to challenges.
And AFPF empowers people to realize their unique potential and advance equal rights while respecting the dignity of every person.
Our efforts are designed to empower Americans to drive change in their own communities — because the best solutions come from those who are closest to the problems, not from people in positions of power far removed.
"That is why we agree the time has come for a new framework that recenters on the core American idea that every individual is valued and that no one should be left behind simply because of how they look, who they love or the circumstances of their birth. True Diversity is a unifying vision that seeks to return love, compassion and empathy to the diversity conversation by embracing an equality-based perspective."
By countering extreme approaches and instead channeling energy and efforts toward finding more productive ways to positively practice diversity and create an inclusive culture, we can ensure everyone has a real seat at the table and the ability to collaborate toward solutions.
"Over the decades, our nation has embarked on an enduring journey toward its highest ideal: that all human beings are created equal. We have stumbled. We have fallen. But we've always gotten back up. Today, it's time to dust ourselves off again."
Our nation is forever striving toward "a more perfect Union." Philanthropy Roundtable's True Diversity Statement of Principles is a reminder that the power in the founding principles is their holding us accountable to a more aspirational and achievable state. This statement is a valuable recommitment to that journey.
Read more about Philanthropy Roundtable's True Diversity Statement of Principles.