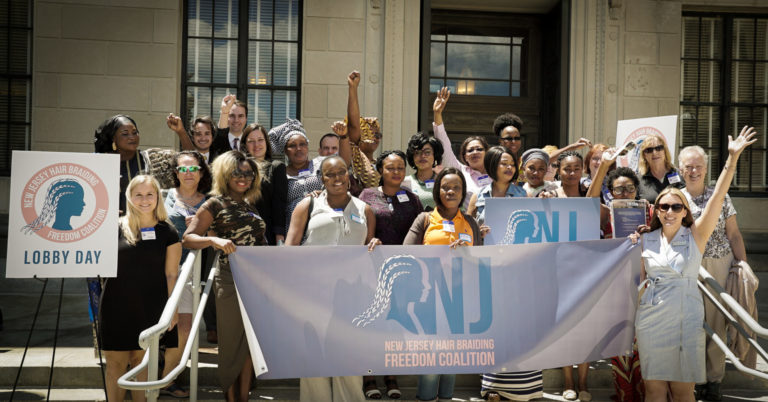 Please Vote "Yes" on S-2510/A-3754 Today

Senate Budget & Appropriations Committee
Letter in Support of S-2510/A-3754
Monday, June 18, 2018
Dear Chairman Sarlo & Members of the Senate Budget & Appropriations Committee:
On behalf of aspiring entrepreneurs across the state, please vote "Yes" on S-2510 before the Senate Commerce Committee today, which would exempt hair braiding services from burdensome licensure. AFP-NJ is committed to advancing a vision for a free and open society, including reducing barriers to opportunity so that everyone – from all walks of life – can live their version of the American Dream.
Currently, the State of New Jersey requires professional hair braiders to obtain a cosmetology license. This is no small feat, since the state requires 1,200 hours of training, two exams, and that the student has graduated from high school. One top of this, cosmetology school can cost up to $20,000.  While these requirements are burdensome for cosmetologists, they are even worse for hair braiders considering that most cosmetology curriculum does not even teach African hair braiding and these women grew up learning how to braid from childhood as part of their culture.
What is the purpose of the over 1,200 hours of training, exams and thousands of dollars in unhelpful classes?  Proponents will tell you that training is crucial to protect the health and safety of consumers from untrained braiders. Yet, the facts tell a different story. According to the Institute of Justice, 9 states plus Washington D.C. turned up just 130 complaints in 7 years about hair braiding. The vast majority of these claims were about whether the hair braiders were properly licensed, not due to any health or safety concerns. Of the six cases that were health and safety related, none of the claims were found to have merit.
Simply put, the higher the requirements, the higher barrier to entry preventing people from participating in this profession. Many of these women have been fined over $10,000 for not having a license and have had to hire lawyers to re-open their shops. This vast abuse of licensing has forced these women, many of them single mothers or the only breadwinners in the home, into choosing between providing for their families or breaking the law. This is a choice that no one in New Jersey should have to face.
This is one of the most common-sense pieces of legislation lawmakers will ever see. Hair braiding is perfectly safe and passing this legislation will allow those with hair braiding skills to support themselves and their families. We urge you to please pass S-2510/A-3754 and provide opportunity for workers here in New Jersey.
Sincerely,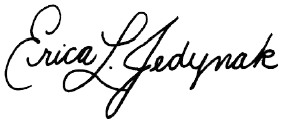 Erica L. Jedynak
New Jersey State Director
Americans for Prosperity
862-229-4953
In Support of the NJ Hair Braiding Freedom Coalition