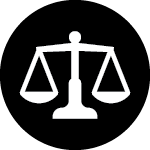 Keeping our communities safe is the primary goal of our criminal justice system. By ensuring that our returning citizens are set up for a successful reentry, we're able to achieve just that. Legislators can support this goal by adopting policies that ensure individuals with a criminal record are rehabilitated using more cost-effective alternatives to incarceration and foster better relationships between police and the communities they serve.
PROBATION REFORM & GERIATRIC PAROLE: Low level, nonviolent offenders should be provided community supervision terms as an alternative to incarceration to reduce prison populations. This will reduce prison populations, save taxpayer money, and ensure more individuals achieve complete rehabilitation.
Priority #3: Pass comprehensive probation reform.
Senate Bill 913 Is a bipartisan bill that would make safe, common-sense changes to how probation is handled in Pennsylvania. Similar reforms have been shown in other states to reduce probation populations, avert taxpayer spending, and increase successful reentry into society for those that go on supervision.
A similar bill passed the state Senate in the 2019-20 session with strong bi-partisan support but failed to receive consideration in the House. Passage of Senate Bill 913 will protect public safety while moving our Commonwealth towards a justice system that emphasizes both accountability and rehabilitation.