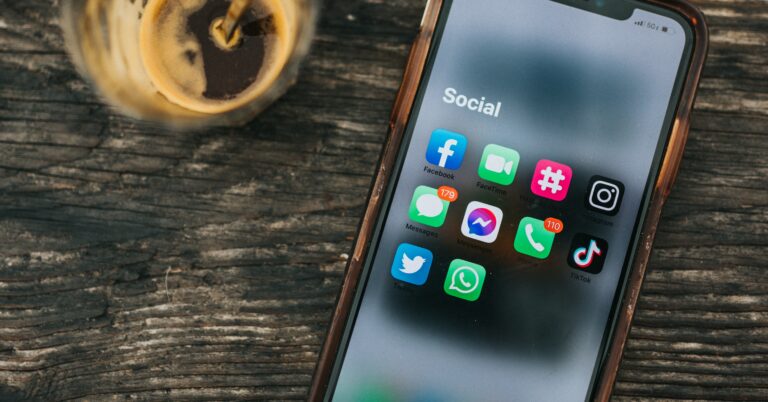 News round-up: Biden's executive order on Artificial Intelligence, European Union online censorship, and more
A news round-up on digital speech, social media, and tech
The president believed it to be a "dangerous weapon" and signed a law to regulate its use.
The "dangerous weapon"?
A typewriter.
Yes, in 1983, Romanian President Nicolae Ceausescu signed a law requiring citizens to seek police permission to own a typewriter.
Some things never change. With every invention or advance in technology, there is a corresponding panic about its potential dangers. The Pessimists Archive, a project about the history of technology and unfounded fears, has documented the often-humorous ways in which people have worried about the detrimental impacts of telegraphs, telephones, even novels and bicycles.
We're seeing that now regarding new tech, from social media platforms to Artificial Intelligence.
Two weeks ago, on October 30, President Joe Biden signed an executive order regulating the use of AI. The sweeping EO would:
Expand the application of the Defense Production Act in an unprecedented way;
Require companies to share their red team tests (a process to test a system for vulnerabilities and weaknesses) with the government;
Seek to streamline immigration of high-skilled workers to fill the jobs the new technology will need; and much more.
Notably, the EO encourages the Federal Trade Commission (FTC) to use its existing authorities on AI as well as contemplate new rules. The FTC, under the leadership of Chair Lina Khan, has been openly hostile towards the tech sector, including AI innovations.
Such an approach undermines the U.S.'s leadership in this critical technology and runs the risk of allowing other countries to close the gap — and possibly even take the lead. It is a government strategy driven by fear with a goal of putting a cage around the development of this promising technology.
According to deputy White House chief of staff Bruce Reed, the president's concerns about AI grew after a weekend at Camp David watching the latest Mission: Impossible movie, Dead Reckoning Part One, in which the villain is a sentient AI that's gone rogue. (If only President Biden had watched Coda instead, he might have understood the harms on average people from federal overreach.)
In response to Biden's EO, my AFP colleague James Czerniawski warned that the EO "is the latest example of his administration's hostility toward emerging technology."
If James' name sounds familiar, it's because he wrote about AI for this newsletter back in August – discussing both its benefits as well as the real risks it presents. He also discussed the concern that governments will seize this opportunity to grab more power. Today is apparently that day.
James continued:
In calling for such a broad expansion of government oversight, this administration risks hamstringing AI's promise to improve our lives. Unfortunately, it seems the White House prefers to emulate Europe's abysmal tech policy strategy, which will undermine well-intended aspects of the executive order such as enabling more high-skilled workers into the U.S. to help America remain a world leader in developing AI.
The EO came just a few days after the one-year anniversary of Elon Musk's agreement to purchase the social media platform Twitter (now known as X) on October 27.
It's not just the name that's changed at Twitter since that takeover. For the anniversary, James covered the three best changes Elon Musk made for the social media platform, including releasing the Twitter Files.
James also highlighted things that X can do to promote a culture of free speech online.
One of those things? Defending free speech around the world. Governments continue to apply pressure to social media platforms to censor content online. And over-regulation allows those in power to censor dissenting or minority voices under the guise of "fake news."
We're already seeing this play out under current EU laws. As Vanderbilt scholar Jacob Mchangama details in The Los Angeles Times:
Removing illegal content sounds innocent enough. It's not. "Illegal content" is defined very differently across Europe. In France, protesters have been fined for depicting President Macron as Hitler, and illegal hate speech may encompass offensive humor. Austria and Finland criminalize blasphemy, and in Victor Orban's Hungary, certain forms of "LGBT propaganda" is banned.
These policies stifle meaningful debates and discussions. However well intentioned, adopting similar policies in the U.S. would pave the way for future administrations to suppress dissenting views.
And free speech advocates like the Foundation for Individual Rights and Expression (FIRE) criticized the EU's censorial approach as well:
Foundation for Individual Rights and Expression (FIRE) is concerned by the myriad speech restrictions emerging globally … including [EU Internal Market Commissioner Thierry] Breton's warning to social media platforms regarding unspecified 'illegal content' and 'disinformation' and their obligations under the DSA," FIRE senior scholar Sarah McLaughlin told the DCNF. "These warnings could have serious consequences not just for Europeans' free expression on the internet, but for global audiences around the world.
(James is quoted in that piece as well – as a senior policy analyst in Technology and Innovation, he's being kept busy!)
The European Union's style of censorship of online speech directly conflicts with America's free speech principles.
While there are genuine concerns about how AI could be used, we can address those concerns without buying into the typical moral panics about new technologies.
And if the worry is online misinformation, there is still plenty that can be done without resorting to censorship, namely, government focusing on its own credibility and competency, in order to speak with a more trusted voice and to approach issues with individual rights in mind.
Got concerns or questions that we haven't yet covered? Please let me know your thoughts at freespeech@afphq.org.
Civil liberties are the solution to uncivil times. Join the defense of Free Speech and subscribe to Casey's newsletter today: