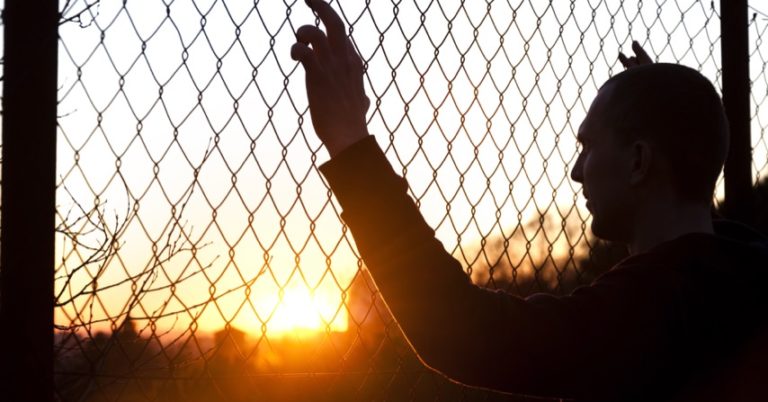 New York's New Criminal Justice Reforms are Smart on Crime 
Arlington, VA – New York will soon enact new reforms to the state's criminal justice system that will create more equal justice for defendants and keep more people from being jailed simply because they can't afford to pay bail.
The state's agreed-to budget for 2020 falls flat on the fiscal side but includes key justice reforms that will make the state smarter on crime and help alleviate some of the burden to taxpayers in the long run. Specifically, the budget will:
Require prosecutors to share evidence, known as discovery, at the earliest stages of a case.
Eliminate cash bail demands for misdemeanors and nonviolent felonies.
Help defendants receive quicker access to trial.
AFP Senior Policy Analyst Jordan Richardson issued the following statement:
"Fiscally, New York's budget falls flat, but these criminal justice reforms will level the playing field in courtrooms across the state and protect the constitutional rights of all New Yorkers. Limiting cash bail, ensuring faster access to trial, and requiring quicker evidence sharing will help the least fortunate and save taxpayer dollars by preventing people from languishing in jails as they await their day in court. AFP is uniting with groups on all sides to improve the pretrial process in places like Nevada and Virginia and will continue working to break down barriers to justice for all Americans."
Background:
National Association of Criminal Defense Lawyers: Despite the Sixth Amendment guaranteeing the right to trial, 97% of criminal cases are resolved by plea bargain.
Pretrial Justice Institute: "Six out of 10 people in U.S. jails—nearly a half million individuals on any given day—are awaiting trial. People who have not been found guilty of the charges against them account for 95% of all jail population growth between 2000-2014."
Las Vegas Review-Journal: "A group of lawmakers hopes to reduce Nevada's reliance on the cash bail system for people awaiting trial … The bill drew a broad group of supporters that included public defenders, the American Civil Liberties Union of Nevada, the Culinary Union, the Mass Liberation Project as well as Americans for Prosperity."
AFP-Virginia Lauds New Criminal Discovery Rules: "Accused persons are innocent until proven guilty and entitled to a transparent pretrial process," said AFP-VA State Director JC Hernandez. "These amended rules will directly and positively impact the lives of accused individuals and their ability to receive the fair trial they deserve. AFP was proud to work with a broad coalition to get these reforms over the finish line. We will continue to work with groups like the National Association of Criminal Defense Lawyers to break down barriers in our criminal justice system."
For further information or to set up an interview, please send an email to GBraud@afphq.org.
Through broad-based grassroots outreach, Americans for Prosperity (AFP) is driving long-term solutions to the country's biggest problems. AFP activists engage friends and neighbors on key issues and encourage them to take an active role in building a culture of mutual benefit, where people succeed by helping one another. AFP recruits and unites activists in 35 states behind a common goal of advancing policies that will help people improve their lives. For more information, visit www.americansforprosperity.org
###