Please select your state
so that we can show you the most relevant content.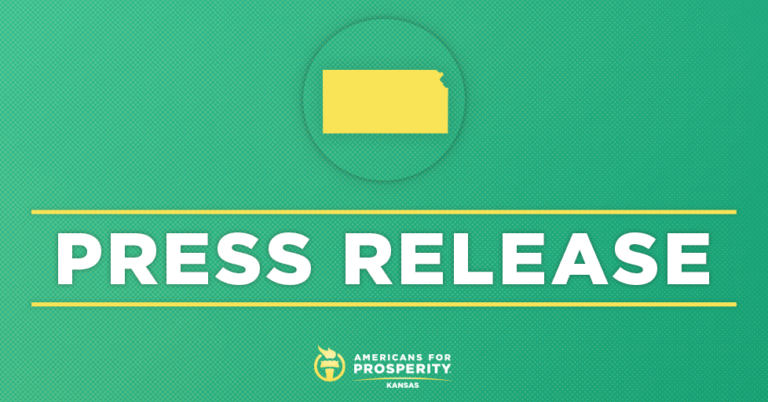 NEW REPORT: Truth in Taxation Allows Kansas to Jump 10 Spots in Tax Foundation's Annual 2021 State Business Tax Climate Index
TOPEKA, KS – Americans for Prosperity-Kansas (AFP-KS) highlights that Kansas' Tax Climate has "improved markedly" from the 34th to the 24th overall ranking following the release of the Tax Foundation's Annual 2021 State Business Tax Climate Index. The index serves as a tool for key stakeholders to evaluate how their states' tax systems compare to others and serve as a model for improvement.
In 2021, AFP-KS and its dedicated grassroots activist worked tirelessly on tax decoupling to put a stop to unintended increases in their state returns along with other vital reforms that helped the state advance to its rightful, new position.
AFP-KS State Director Elizabeth Patton issued the following statement:
"While much work remains, Kansans must take a moment to celebrate this major victory that should signal to each of us that we can achieve when we come together on issues like decoupling to allow Kansans to realize the full benefit of the Tax Cuts and Jobs Act and for Truth in Taxation. This spot was earned by overriding Governor Laura Kelly's veto of SB 50 during the legislative session, along with other positive changes. We stand ready to move our state into an even stronger position for taxpayers to keep more of their hard-earned money in the upcoming months."
Background:
According to Kansas Policy Institute, Truth in Taxation characterized "model for legislative change" because it holds local officials accountable when it comes to property tax increases that saves Kansan millions. It passed in the final days of the 2021 legislative session with strong bipartisan majorities in both chambers resulting in dozen property tax reforms.
The override of Governor Kelly's veto of decoupling and other positive tax provisions allowed taxpayers to finally stop an unintended tax increase on their state returns. Lawmakers supported 84-39 in the House and 30-10 in the Senate.
© 2023 AMERICANS FOR PROSPERITY. ALL RIGHTS RESERVED. | PRIVACY POLICY