Please select your state
so that we can show you the most relevant content.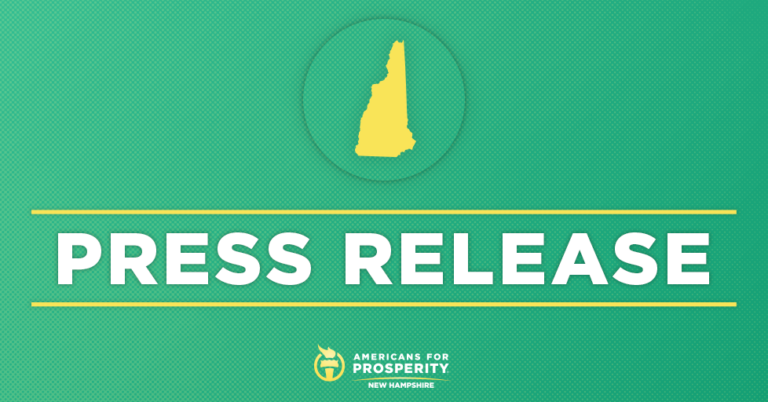 New Report Ranks New Hampshire in Top 10 for Business Tax Climate
CONCORD, NH – Following a report released by the Tax Foundation that ranks New Hampshire as the 6th best state in its 2021 State Business Tax Climate Index, Americans for Prosperity-New Hampshire (AFP-NH) thanked Governor Sununu for protecting the New Hampshire Advantage and urged lawmakers to continue working to make New Hampshire's tax code even more pro-growth.
The state's corporate taxes were ranked 41st, climbing two spots from last year's rankings and up from 47th as recently as 2017. New Hampshire's lack of sales taxes helped the state earn a number 1 ranking in that category and a 9 ranking in the income tax category, with the state's 5% tax on interest and dividend income holding the state back from a higher ranking.
AFP-NH State Director Greg Moore issued the following statement:
"The benefits of the New Hampshire Advantage of low taxes and responsible spending are clear to see – more jobs, growth, and opportunity for Granite Staters. Now more than ever, we need to continue our pro-growth economic policies, such as continuing to lower taxes on employers, that created a booming economy and brought in the fastest migration of workers in the region, new businesses, and record revenue for the state.

"This report showcases another reason why Granite Staters should vote to bring back Governor Sununu, so we can help bring back our economy stronger than before. New Hampshire never settles for second best, so we will continue encouraging lawmakers to build on our proven track record of low taxes and ensure we keep our state as the economic envy of the Northeast."
© 2023 AMERICANS FOR PROSPERITY. ALL RIGHTS RESERVED. | PRIVACY POLICY