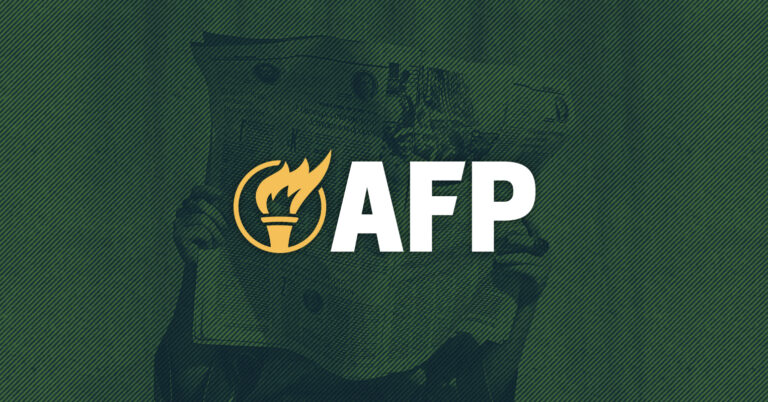 New Report Finds Biden-Sanders' Energy Standard Would Cause Energy Rates to Skyrocket
"Arizona families would be left paying an extra $100 a month for this Green New Deal style mandate."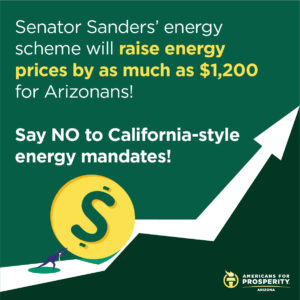 PHOENIX, AZ – Americans for Prosperity – Arizona (AFP-AZ) is launching a new advertising campaign that shows how the so-called clean energy standard in the Biden-Sanders reconciliation package would cause Arizonans' energy bills to increase $1,200 a year.
The ads highlight statistics from a Center of the American Experiment study that found the Clean Electricity Performance Program (CEPP) would cost $1,200 per customer every year through 2052. This standard would cost an additional $119.4 billion (in constant 2021 dollars) in Arizona.
AFP-AZ is pushing out a digital campaign urging people to tell Congress to reject the plan.

AFP-AZ State Director Stephen Shadegg released the following statement:
"These standards are outrageous. Not only will they do little, if anything, to improve the environment, they would increase energy rates, kill jobs, and leave everyone worse off. Higher energy bills will affect every American, disproportionally the less fortunate.
"Arizona families would be left paying an extra $100 a month for this Green New Deal style mandate. This is just one more heavy-handed edict included in the Biden-Sanders spending spree."
For further information or an interview, reach Stephen Shadegg at SShadegg@afphq.org. 
Through broad-based grassroots outreach, Americans for Prosperity (AFP) is driving long-term solutions to the country's biggest problems. AFP activists engage friends and neighbors on key issues and encourage them to take an active role in building a culture of mutual benefit, where people succeed by helping one another. AFP recruits and unites Arizonans behind a common goal of advancing policies that will help people improve their lives. For more information, visit www.americansforprosperity.org