Please select your state
so that we can show you the most relevant content.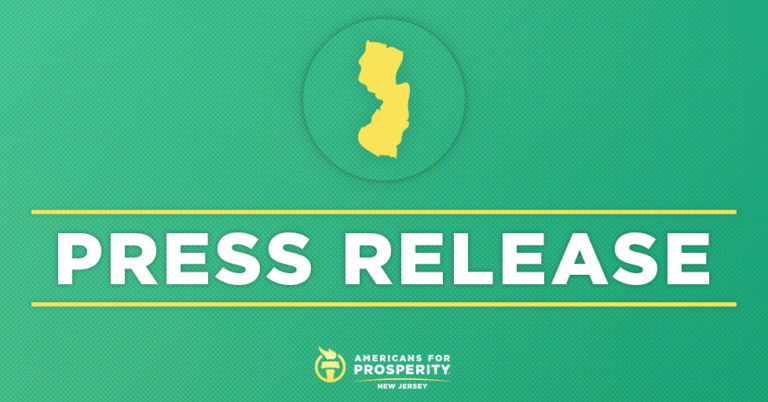 New Jersey Legislature Aims to Raise Taxes on Local Businesses 
TRENTON, NEW JERSEY June 19, 2018 – Today, the respective Senate and Assembly Budget Committees passed S-2746/A-4202, which would drastically increase the corporate business tax rate. The New Jersey legislature will consider the measures on Thursday.
Lawmakers are considering raising the corporate tax rate between 11.5 and 13 percent based on the size of the local business. These drastic tax increases would make the Garden State the seemingly proud owners of the highest business taxes in the nation. Business tax rates addressed in this proposal are currently levied at 9 percent.
AFP-NJ State Director Erica Jedynak issued the following statement:
"We want businesses to set up shop and thrive in New Jersey. Our businesses are the life-support of the economy, and these jobs help local workers provide for their families. Dramatic tax increases will hurt the families, workers, and entrepreneurs that hope to make New Jersey home. Due to the nation's highest property taxes, New Jersey families are already being taxed into exile and raising the corporate tax rate could very well serve as the death blow to the New Jersey economy. Now is the time for lawmakers in Trenton to ensure that our job creators remain hiring and open for business. Instead of maintaining the failed status quo, New Jersey lawmakers should work toward practical solutions that decrease taxes in our state and increase prosperity."
Background:
AFP-NJ issues Action Alert to Activists
AFP-NJ's Tax & Spending Reforms
© 2023 AMERICANS FOR PROSPERITY. ALL RIGHTS RESERVED. | PRIVACY POLICY