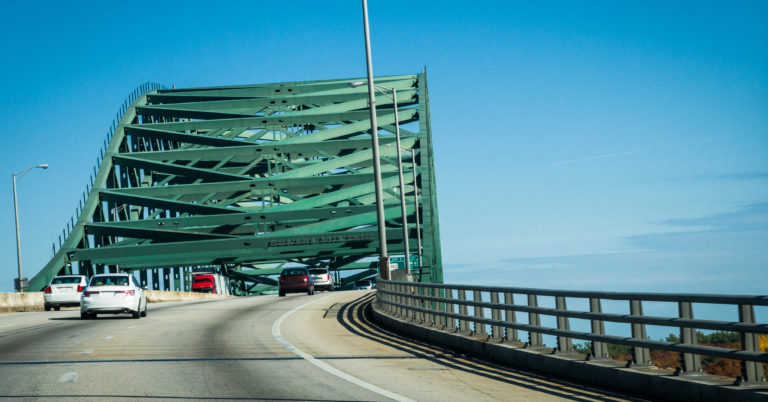 New Hampshire delegation should reject the partisan wish list masquerading as "infrastructure"

As Congress and the White House go back and forth on the cost of an expensive partisan wish list packaged as an infrastructure proposal, Americans for Prosperity state directors and staff are working to steer their lawmakers away from this wasteful scheme and toward effective reforms.
Greg Moore, state director of Americans for Prosperity-New Hampshire, explains in a Union Leader op-ed that President Joe Biden's so-called infrastructure plan really isn't.
"It's a partisan wish list that would spend trillions on everything under the sun, 95 percent of which has nothing to do with infrastructure," he writes.
Moore notes that trillions would be spent on corporate welfare, favors for politically connected constituencies, and only a trifle on roads and bridges.
"So when our congressional delegation starts selling you on President Joe Biden's so-called infrastructure plan, remember this: it's not an infrastructure plan," he writes.
It is a sizable tax increase, however. As originally proposed, the plan would raise taxes by more than $2 trillion.
And while the president has backed away from including some of those increases in this plan, that doesn't mean he's backing away from the tax increases. In a tax-hike shell game, he's just moving those increases to a different measure.
Meanwhile, almost 25 cents of every dollar New Hampshire gets from federal gas tax allocation is spent on something other than roads and bridges. That's tens of millions of dollars being wasted every year.
"We need to stop wasting what we're already getting," Moore writes.
He urges Representative Chris Pappas, a member of the House Transportation and Infrastructure Committee, to reject the tax-and-spend status quo and push for effective reforms that would remove regulatory barriers to projects and end wasteful spending.
Read more here about how Congress should go smart rather than big when it comes to spending.