Please select your state
so that we can show you the most relevant content.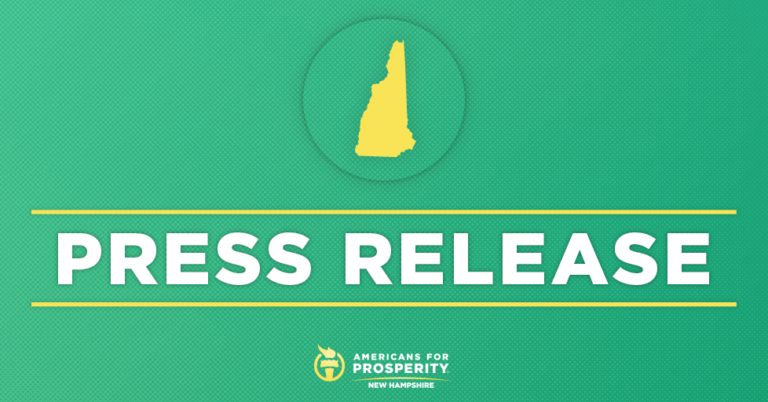 NEW Fraser Institute Report Ranks New Hampshire as the Freest State in Union
Grassroots Group Plans to Reaffirm Position as Other States Close In
CONCORD, N.H. – Today, Americans for Prosperity-New Hampshire (AFP-NH) responds to the results of the Fraser Institutes annual Economic Freedom of North America report that assesses where each state falls on the index factoring in government spending, taxation, and the labor market. The grassroots group uses this as an opportunity to highlight recent successes and to point out opportunities for continued growth. 
AFP-NH State Director Greg Moore issued the following statement:
"Once again, New Hampshire was ranked as the freest state in North America according to the Fraser Institute's annual report. AFP-NH was able to work with partners to successfully lower taxes and enact education freedom accounts, while actively phasing out the tax on interest and dividends. Yet much more needs to be done in terms of passing Right to Work, legalizing cannabis, and strengthening property rights for Granite Staters. We will continue to bring to bear the full weight of our grassroots to maintain this spot."
© 2023 AMERICANS FOR PROSPERITY. ALL RIGHTS RESERVED. | PRIVACY POLICY