Please select your state
so that we can show you the most relevant content.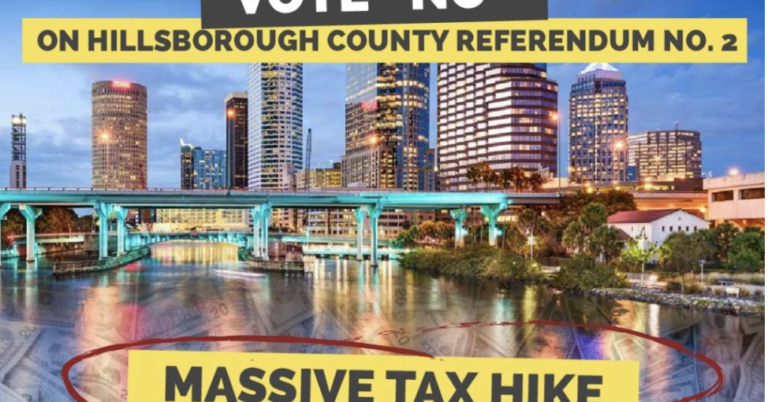 New Direct Mail Push Urges Hillsborough to Vote Against Unfair Tax Hike
Referendum NO. 2 lacks transparency and will cost residents hundreds of dollars a year
Tampa, FL – Americans for Prosperity-Florida, the state's leading grassroots organization for economic freedom, today launched a new direct mail effort urging Hillsborough County voters to reject a ballot initiative that would impose a $280 million sales tax hike to fund transportation projects. A similar sales tax hike was struck down in 2010, with 58 percent of Tampa residents voting against the tax hike, and a 2016 attempt to place the issue on the ballot also failed.
"The lack of transparency in Referendum No. 2 is appalling," said AFP-FL Coalitions Director, Demetrius Minor. "It would force Hillsborough residents to shoulder the state's highest sales tax rate and would hurt local families and businesses. We're urging residents to vote 'no' on this massive and unfair tax hike. We all pay enough and it's time our local elected officials manage our resources better to avoid hurtful tax increases."
AFP-FL launched their effort against the unfair tax hike in September. Alongside their signature grassroots efforts, the group also launched a digital and radio ad to educate residents about the tax hike.
–
Paid political advertisement paid for by Americans for Prosperity, 9325 Bay Plaza Blvd Suite 204, Tampa, FL 33619, independently of any committee
© 2023 AMERICANS FOR PROSPERITY. ALL RIGHTS RESERVED. | PRIVACY POLICY