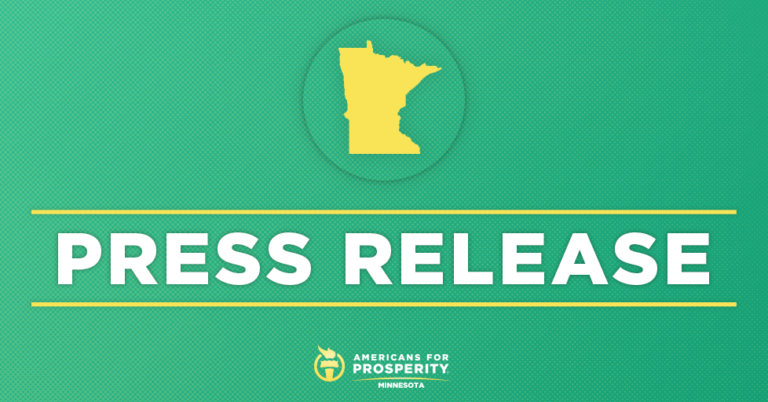 More Taxes and Spending is a Misguided Approach for Minnesota
ST. PAUL, MN – Following Governor Walz's State of the State Address, Americans for Prosperity-Minnesota (AFP-MN) called on the legislature to focus on reining in spending and seeking out innovative ways to restore free-market solutions to the state's challenges instead of supporting Governor Walz's proposals to needlessly increase taxes and spending.
AFP-MN State Director Jason Flohrs issued the following statement:
"Governor Walz's calls for more taxes and spending miss the mark on ways to grow our economy and increase opportunity for all Minnesotans. The governor should pursue reforms that decrease health care costs and make Minnesota more economically competitive rather than increasing taxes and regulations.
"Despite our opposition to his tax increase proposals, we stand ready to work with Governor Walz on lowering health care costs and increasing access to quality, affordable care as well as criminal justice reform, especially in pursuing civil asset forfeiture and probation reform.
"With a billion-dollar budget surplus, we shouldn't be digging deeper into taxpayer's pockets with a billion-dollar budget surplus. The legislature should protect Minnesotan workers and taxpayers by opposing Governor Walz's tax and spend agenda that moves our state in the wrong direction."
Background:
Read State Director Jason Flohrs' op-ed on Governor Walz's proposed budget here.
AFP-MN to Legislators: Reject $1 Billion Tax and Fee Increases, 4/3/19
AFP-MN to House HHS: $750 Million Provider Tax Makes Health Care More Costly, 4/2/19
AFP-MN to House: Protect Property Rights, Pass Civil Asset Forfeiture Reform, 3/11/19
Probation Reform Bill is Smart on Crime, Breaks Barriers for Minnesotans, 2/12/19