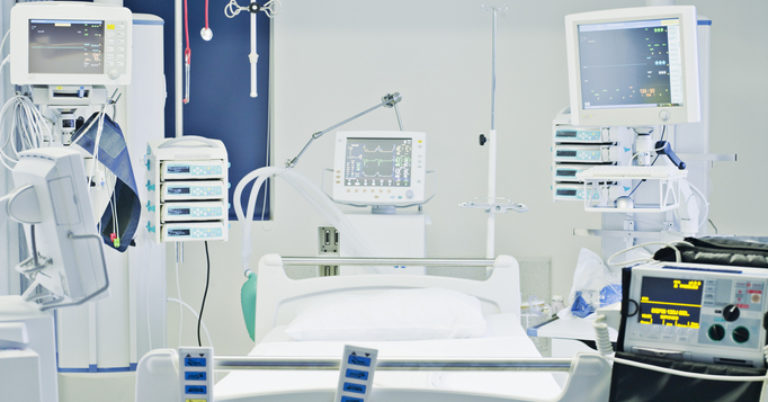 Michigan shouldn't limit hospital growth
Michigan's hospitals are suffering a crisis of capacity as the COVID-19 Delta variant sweeps the state. In part, writes Annie Patnaude, state director of Americans for Prosperity Foundation-Michigan, in an op-ed for The Detroit News, the state's certificate-of-need laws are to blame.
These laws, Patnaude writes, "forbid health care providers from expanding their facilities, purchasing new equipment — including hospital beds — or building a new location without permission from the Michigan Department of Health and Human Services."
These laws have contributed to Michigan's shortage of health care resources, Patnaude writes.
The consequences of this government-led approach are obvious enough. If the government can put medical entrepreneurship in a chokehold at will, it can lead to less medical innovation and decreased availability of care — directly impacting individual Michigan residents.
A new report authored by the Americans for Prosperity Foundation found in four states — Virginia, Iowa, South Carolina and, yes, Michigan — certificate of need laws routinely reduce access to quality, affordable health care and result in worse outcomes for patients.
When the pandemic reached our shores, Michigan quickly recognized these problems. In March of last year, Gov. Gretchen Whitmer issued an executive order authorizing the MDHHS to issue emergency certificate of need approvals and skip the time-consuming procedural requirements of the application process. Her order also allowed the Department of Licensing and Regulatory Affairs to grant waivers for hospitals to open new facilities.
Patnaude hopes Michigan will take a second look at its certificate-of-need laws and assess whether they are truly serving patients' best interests.
"[These laws] weren't helpful before the pandemic," she concludes. "It isn't difficult to guess whether they are helpful now."
Read the full op-ed here (paywalled).