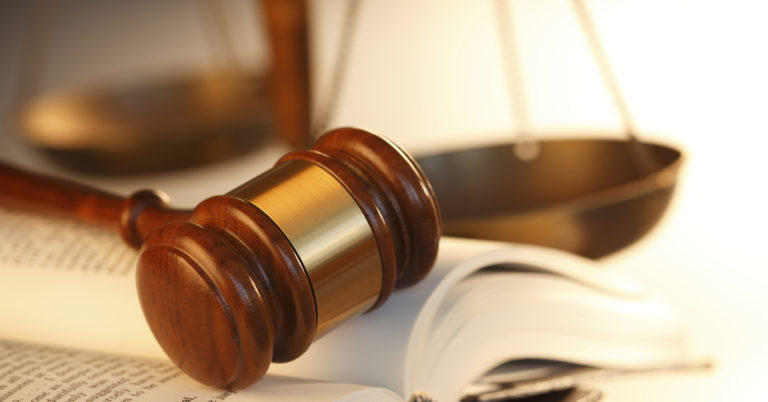 Meet Judge David Porter, Newly Confirmed to the U.S. Court of Appeals for the Third Circuit
The Trump administration has been working diligently to nominate fair and qualified judges to serve on the federal bench. Americans deserve judges who are committed to interpreting the Constitution as written and upholding the rule of law.
One of the administration's nominees, Judge David J. Porter, has demonstrated that commitment throughout his career. He was recently confirmed to the U.S. Court of Appeals for the Third Circuit, which oversee Pennsylvania, New Jersey, Delaware and the Virgin Islands.
Judge Porter received his juris doctor from George Mason University School of Law. Having handled hundreds of litigation matters over his long and distinguished professional career, Judge Porter has impeccable credentials. Before he joined the Pittsburg-based law firm Buchanan Ingersoll & Rooney, he served as law clerk to Judge D. Brooks Smith, who is currently the chief judge of the U.S. Court of Appeals for the Third Circuit.
Judge Porter's sound judicial philosophy has earned him a reputation as someone with "a fair-minded temperament" and has garnered him "respect from colleagues inside and outside his firm."
His nomination received the support of a wide spectrum of community groups, including union workers, the National Association of Black Law Enforcement Executives and the Pittsburgh Fire Fighters Local No.1. Former President Barack Obama considered nominating Judge Porter for a district court position (but intra-party fighting kept the nomination from moving forward.)
Judge Porter's focuses have been business litigation and counseling involving First Amendment and media law, banking, civil rights and other areas. He has served as lead counsel in jury trials, non-jury trials and arbitration proceedings.
He was named to the Pennsylvania Super Lawyers list from 2011 to 2017 and was selected for inclusion in The Best Lawyers in America list consecutively since 2015 in the Commercial Litigation category. He is also an elected member of the American Law Institute.
Judge Porter's confirmation fills one vacancy, but there are 132 remaining in the federal judiciary, and 56 nominees pending. Justice delayed is often justice denied. Parties of a case should not have to wait on political squabbles to receive what could be a life-changing legal decision. The Senate should continue to confirm fair and qualified judges, like Judge Porter, to the federal bench.