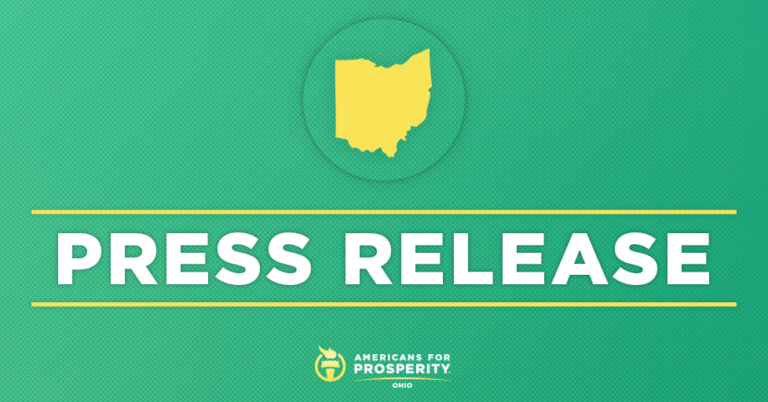 MEDIA ADVISORY: Americans for Prosperity to Host Local Mobilization Luncheon to Provide Ohioans with Platform to Rally Against Wasteful Federal Infrastructure Bill
Oct 22, 2021 by AFP
YOUNGSTOWN, O.H. – Americans for Prosperity-Ohio (AFP-OH) announced today that the grassroots group will host an activist mobilization luncheon event on Saturday, October 23rd at Barry Dyngles with State Sen. Mike Rulli and State Rep. Al Cutrona
A new poll by YouGov revealed that the majority of Americans favor scrapping the President Biden's trillion dollar plan to avoid tax hikes on the middleclass and harms to the economy. Concerned citizens can attend to learn about the ways that they can take action and make their voices heard in Washington.
WHO: State Sen. Mike Rulli, State Rep. Al Cutrona and Americans for Prosperity Activists
WHAT: AFP staff members will highlight the ways that Ohioans can get involved, from phone banking to signing onto petitions, to make their calls to #StoptheSpendingSpree heard by the Ohio Federal Delegation.
WHERE: Barry Dyngles 1601 S Raccoon Rd, Youngstown, OH 44515
WHEN: Saturday, October 23rd from 12-3PM
To RSVP, please contact Stacia Komosinski at skomosinski@afphq.org or (571) 243-6987. She can also facilitate interviews and provide additional information on the event.