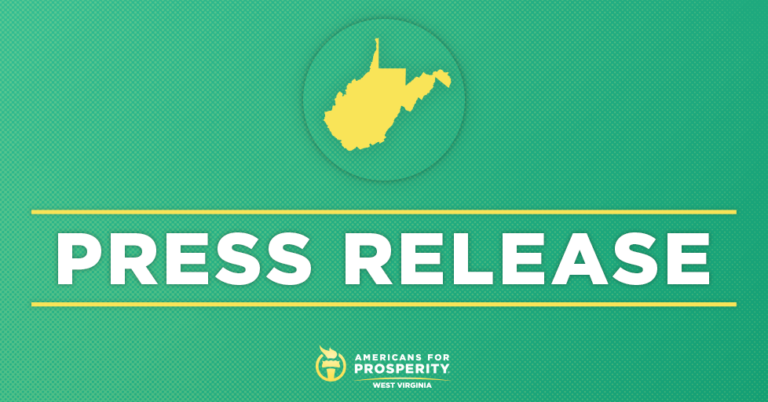 MEDIA ADVISORY: Americans for Prosperity and Coalition for Educational Freedom Host Press Conference
Grassroots group calls for lawmakers to give parents, students, and educators the educational flexibility they deserve by passing the Hope Scholarship bill, a form of Education Savings Account
CHARLESTON, WV – Today Americans for Prosperity will join coalition members to call for the passage of the Hope Scholarship bill, which will create education savings accounts for West Virginia students. The coalition includes students, parents, and organizations like the Cardinal Institute on West Virginia Policy, the Institute for Justice, EdChoice, ExcelinEd, Education Choice West Virginia, Association of Christian Schools International, and Catholic Education Partners.
The coalition released a letter encouraging lawmakers to support educational freedom by passing the Hope Scholarship bill.
The coalition will convene a virtual press conference TODAY, Tuesday, February 9th at 11:00AM.
You may register for the the Zoom webinar with the following link: https://standtogether.zoom.us/webinar/register/WN_JHAmtZIkSp6GAtin1NfRLg
What: Educational Freedom Coalition Press Conference
Who:
Sen. Patricia Rucker (R-16) – WV State Senate Education Committee Chair
Del. Kayla Kessinger (R- 32) – House Assistant Majority Whip
Jason Huffman, West Virginia State Director – Americans for Prosperity
Garrett Ballengee, Executive Director – The Cardinal Institute for West Virginia Policy
Katie Switzer – WV Parent and Educational Freedom Advocate
Sammie Adkins – WV Parent and Educational Freedom Advocate
When: TODAY, Tuesday, February 9th at 11:00AM
Where: Virtual Zoom Webinar https://standtogether.zoom.us/webinar/register/WN_JHAmtZIkSp6GAtin1NfRLg