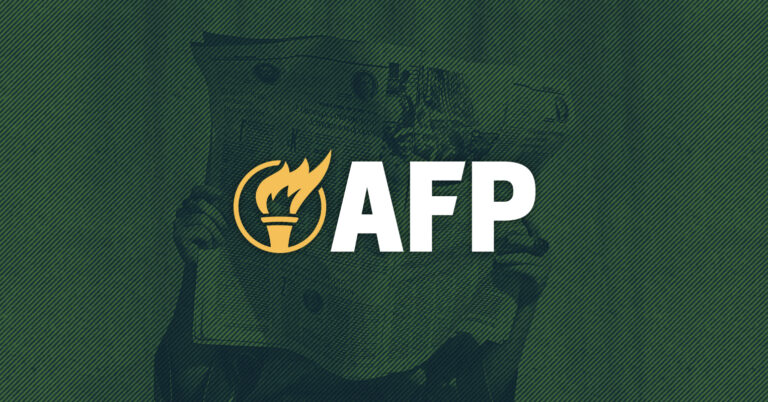 MEDIA ADVISORY: AFP Hosts Facebook Live with Sen. Rick Scott on Opposing State Bailouts
TALLAHASSEE, FL – Americans for Prosperity-Florida (AFP-FL) today announced it will host U.S. Senator Rick Scott and AFP President Tim Phillips on Wednesday for a conversation on state bailouts and why Congress should reject attempts to bail out states for years of fiscal mismanagement.
Last week, AFP launched a national grassroots campaign to mobilize grassroots activists against yet another massive federal spending bill. The grassroots group also hosted a tele-town hall last week with U.S. Sens. David Perdue and Ron Johnson on state bailouts.
What: #RejectBailouts State Bailout Facebook Live
Who: U.S. Senator Rick Scott
AFP President Tim Phillips
AFP-FL State Director Skylar Zander, Moderator
When: May 6, 2020
6:45-7:45PM EST
How to Register: All media are invited to attend. Click here to register or visit AFP's Facebook page here at 6:45 PM.
AFP-FL State Director Skylar Zander issued the following statement:
"Congress should not bail out politicians for irresponsible decisions they made prior to this crisis. Bailouts will undermine the ability of our economy to respond to this crisis, leave us less prepared to respond to the next one, and fuel more of the same irresponsible policymaking that resulted in the poor fiscal situation some states find themselves in now.
"We're hearing from our grassroots activists across the state about how they should not have to bear the burden of some politicians' fiscal irresponsibility in another state. This event will be a great way for activists and attendees to hear from Senator Scott about the damage a bailout would have on taxpayers and Americans across the country."
Background:
AFP believes the path to economic recovery — across all of the United States and at the federal level– is to enact reforms that empower every person to contribute to the economy by:
Challenging special interest politics and ending corporate welfare — bailout culture, subsidies, tax loopholes, etc. — so that success is based on contributing to the lives of others.
Reforming or removing regulations that protect politically connected firms to lower the costs of health care, housing, and core services.
Removing barriers to fulfilling work– such as reforming occupational licensing– to help families build a strong financial future.
Removing barriers to innovation, to open new opportunities to create breakthroughs that radically improve our lives.
Positioning government to play its vital role in the economy by securing equal rights: Ensuring equal treatment under the law, which is essential for long-term progress.