Please select your state
so that we can show you the most relevant content.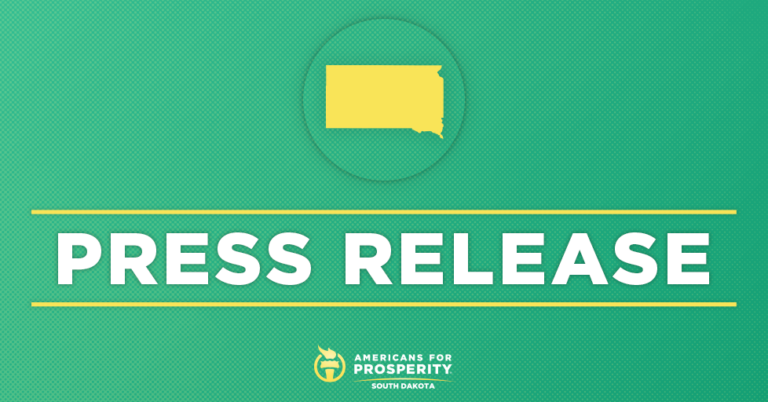 Let's Make Elections More Cost Effective & Transparent 
AFP-SD and Rep. Tim Goodwin team up to increase voter awareness and participation in local elections
SIOUX FALLS, SD— Today, Americans for Prosperity-South Dakota (AFP-SD) and State Representative Tim Goodwin held a press conference to promote ballot standardization bill HB 1263, a measure that would enhance voter participation, transparency, and result in better decision-making regarding the use of taxpayer dollars by having local referendums take place during Primary and General Election dates
"Civic engagement is the responsibility of every South Dakotan," said AFP-SD state director, Don Haggar. "More voters already show up to vote in the Primary and General Elections than in the current one-off bond election dates. This would provide more transparency to more voters, and that's something everyone should support. Moving bond votes to the Primary and General Election dates increases the opportunity for taxpayers to weigh in on critical spending decisions and save money on random election dates held throughout the year."
"The upcoming Rapid City special election bond vote will cost over $67k to host on Feb. 25th," said State Representative Tim Goodwin. "The harsh winter weather, retirees traveling, and low awareness, dramatically increases the costs per vote and will not result that reflects the full will of the people of Rapid City. If want to empower more South Dakotans with the ability to participate in their local government, we need to embrace ballot standardization."
For further information or an interview, reach Nicole Tardif at NTardif@afphq.org or (571) 329-0161. 
© 2023 AMERICANS FOR PROSPERITY. ALL RIGHTS RESERVED. | PRIVACY POLICY