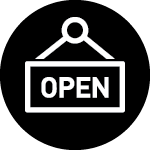 Occupational Licensing Toolkit
Occupational licenses are "permission slips" the government requires individuals to obtain in order to work in certain professions. Today, almost 1 in 5 Coloradans must be licensed, compared to less than 1 in 20 in the 1950s. This creates considerable challenges, especially for working-class Coloradans trying to start a new career doing what they love. Occupational Licensing Reform can help reduce these barriers and create an economy that works for everyone.
Colorado requires government licenses for over 150 different professions, including 34 working-class professions such as barbers, hairstylists, and nail technicians which require an average of $344 dollars in fees and 260 days of education. Unfortunately, these requirements inordinately impact working-class Coloradans – hoping to fulfill their lifelong potential through honest work. These barriers also hurt consumers by driving up costs and decreasing choice by restricting competition in the marketplace while doing little to ensure their stated goal of public health and safety.
With this Toolkit, you can tell your lawmakers that by enacting smart regulatory reform, we can help reduce the burden of government occupational licensing laws, revitalize our economy, and #LetColoradoWork!
Hurts Working-Class Coloradans
The fees, time, and maze of requirements that go into getting some blue-collar jobs creates arbitrary obstacles, especially for working-class Coloradans.
Hurts Our Economy
According to a November 2018 study by the Institute for Justice, these barriers cost our state more than 57,000 jobs and over $5.6 billion in economic growth.
Hurts Consumers
Excessive licensing requirements box out new competition, leading to higher prices, fewer choices and less value for consumers.