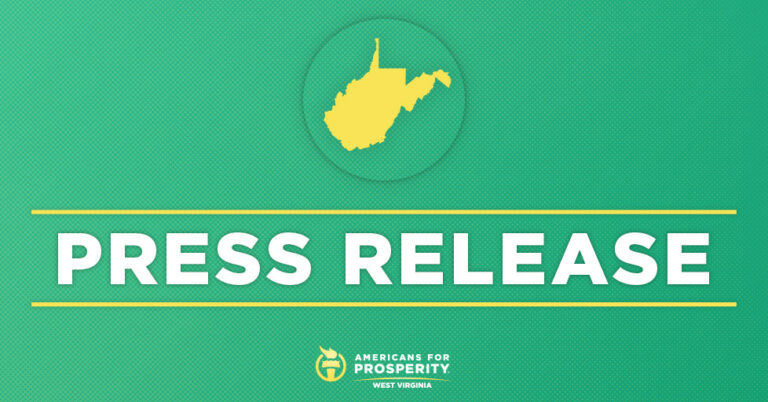 Legislature Fails to Provide Equal Justice for West Virginians
CHARLESTON, WV—Americans for Prosperity-West Virginia today urged lawmakers to continue their work in establishing an Intermediate Appellate Court. Lawmakers voted against legislation that would have created the Intermediate Appellate Court and provided West Virginians with equal justice under the law.
AFP-WV State Director Jason Huffman released the following statement:
"It is highly disappointing that some lawmakers chose to play political games with citizens' due process and the structure of our judiciary. The defeat of this bill is a major step back for equal justice for all and common-sense government. It's far beyond time that the legislature made good on establishing a well-functioning judicial branch, one of the main priorities government should provide.
"The fact of the matter is our current judicial system is innately flawed. Our citizens deserve better. We will continue to fight for a judicial system that makes sense in the Mountain State and we'll hold lawmakers accountable who stand in the way of doing what's right for every West Virginian."
Background:
AFP supports creating the court because the state's current court system is not predictable, fair, or conclusive. The group ran a campaign urging lawmakers to vote in favor of the bill that featured radio and digital ads.
The grassroots group also created a fact sheet for activists and lawmakers on this issue.
The following lawmakers voted for an amendment to add child neglect and abuses cases to the court's docket only for the same lawmakers to later vote against the overall bill's passage. AFP-WV State Director Jason Huffman appeared on Metronews Talkline with Hoppy Kercheval and predicted this would happen, showing that those lawmakers were merely playing politics in an attempt to kill the bill.
Angelucci, Estep-Burton, Lovejoy, Skaff, Barrett, Evans, P. Martin, Sponaugle, Bates, Fast, McGeehan, Staggers, Fleischauer, Miley, Swartzmiller, N. Brown, Fluharty, S. Brown, Paynter, C. Thompson, Byrd, Hansen, Pethtel, R. Thompson, Campbell, Hartman, Pushkin, Tomblin, Canestraro, Hicks, Pyles, Walker, Caputo, Robinson, Williams, Dean, Hornbuckle, Rodighiero, Diserio, Lavender-Bowe, Rohrbach, Zukoff, Doyle, Longstreth, Rowe