Please select your state
so that we can show you the most relevant content.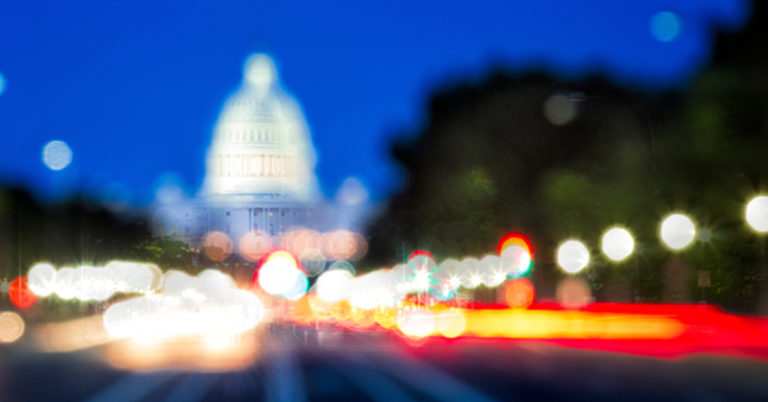 Key Vote Alert: Important Senate Budget Amendments
Dear Senators:
On behalf of more than 2.8 million activists in all 50 states, AFP will rate the following amendments to the Senate Budget Resolution (S.Con.Res.11) in our congressional ratings.
I strongly urge you to vote YES on the following amendments (or substantially similar ones):
ENERGY
Stand up against EPA Overreach: McConnell Amendment #836 would prevent the federal government from withholding highway funds from States that refuse to submit State Implementation Plans required under the EPA's proposed rule on power plant emissions.
Opt Out of Clean Power Plan: Portman Amendment #322 would allow states to opt out of implementing the EPA's proposed rule on power plants.
End Wind Subsidies: Flake-Alexander Amendment #819 would end the special tax treatment for wind power production by repealing the recent retroactive extension for wind farm projects projects before December 14, 2014.
No Carbon Tax: Blunt Amendment #350 would create a point of order against legislation that would create a federal tax or fee on carbon emissions.
Expedite LNG Exports: Gardner Amendment #350 would expedite LNG export permits. Enabling U.S. producers of LNG to expand further into global markets will provide opportunities for growth and job creation here at home.
Stop Clean Water Act Jurisdictional Guidance: Barrasso Amendment #347 would add a reserve fund for legislation to stop federal overreach using Clean Water Act §404, keeping water pollution regulation focused on water quality.
TAXES AND SPENDING
Kill the Death Tax:  Thune Amendment #607 would eliminate the death tax, which immorally confiscates hard-earned savings, stifles economic growth, and builds harmful distortions into our economy.
State Flexibility in Transportation Spending: Coats amendment #370 would provide more discretion to state departments of transportation in how they allocate highway trust fund dollars.
No Gas Tax Hike: Lee Amendment #863 would create a point of order against revenue increases in infrastructure.
HEALTHCARE
Restore the 40 Hour Work Week: Collins Amendment #442 would restore the 40 hour work week requirement under the President's health care law. Redefining full-time work as 40 hours will help eliminate the perverse incentive that encourages employers to cut the work hours of their employees below 30 hours.
Repeal ObamaCare's Medicine Cabinet Tax: Roberts Amendment #462 would repeal the prescription requirement for using funds in a medical savings account to purchase over the counter medications.
Oppose Insurance Company Bailouts: Rubio Amendment #565 would prevent raiding Medicare in order to bail out insurance companies using taxpayer dollars.
Turn Medicaid Control Over to the States: Coats Amendment #368 will provide states with flexibility for innovative Medicaid reforms that improve program effectiveness while protecting taxpayers.
Americans for Prosperity will include these, or substantially similar, votes in our congressional ratings.
Visit our scorecard online: www.afpscorecard.org
Sincerely,
Brent Gardner
Vice President of Government Affairs
Americans for Prosperity
© 2023 AMERICANS FOR PROSPERITY. ALL RIGHTS RESERVED. | PRIVACY POLICY